Brandon Hall
Learning
Training
Related Topics
Enspire Wins Two Brandon Hall Silver Awards!
Enspire Learning
OCTOBER 5, 2016
Enspire transforms nation-wide critical-care nursing training with ground-breaking, award-winning online solution. For nurses working with acute or critically ill patients who have complex and life-threatening illnesses and injuries, timely and effective training is imperative. The post Enspire Wins Two Brandon Hall Silver Awards! appeared first on Enspire.
BLP Partners with Mosaic and Ventana to Win Two Brandon Hall Awards
Bottom-Line Performance
SEPTEMBER 15, 2016
Bottom-Line Performance and its clients partnered to win two 2016 Brandon Hall Excellence in Learning Awards. BLP and The Mosaic Company partnered to win Gold in Best Advance in Compliance Training. "Phosphate Foundations proves that compliance training does not have to be boring." Learn about the curriculum here. BLP News awards Brandon Hall
Learnnovators Wins GOLD @ Brandon Hall Excellence Awards
Learnnovators
OCTOBER 10, 2015
We are excited to announce that we have won Gold in the 2015 Brandon Hall Excellence Awards in the 'Best Use of Performance Support' category. To address these issues, we came up with a comprehensive solution that could address both training and performance support requirements in one go. The solution incorporated the following strategies: Mobile learning. The Solution.
Brandon Hall Group: Companies see real business results with a new LMS
Docebo
MAY 24, 2016
New Brandon Hall Group study shows when companies replace their LMS, bottom line improves. Nearly half of the companies surveyed by the Brandon Hall Group are exploring new Learning and Development technologies and many of them are planning to increase their spending to improve their online training platform. DOWNLOAD THE INFOGRAPHIC.
Leaving performance reviews behind: Where to start [Guide]
Advertisement
You may already offer some training on. They see a "learning-doing gap" in. of training on Frontline Leader Development. the learning-doing gap, managers need. Was it as simple as taking a training session, or did you. LEARN DISCUSS PROGRESS PRACTICE REVIEW 16 17 So let's ask a meta question right now: Who's really responsible for a front-line. At the same.
Performance Support
Origin Learning Wins the Brandon Hall Group Excellence Award in Two Categories
Origin Learning
SEPTEMBER 19, 2014
We're excited to announce that we have won the 2014 Brandon Hall Group Excellence in Learning Awards yet again! We won the Silver medal for "Best in Competencies and Skill Development" for assisting a leading transportation company in its on-the-job training initiatives. And not just in one, but two categories.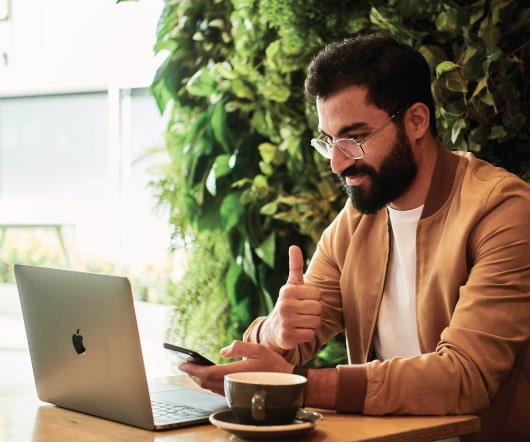 UpsideLMS Sweeps 5 Brandon Hall Excellence In Technology Awards (2010)
Upside Learning
MAY 2, 2011
Earlier today, we received emails from Brandon-Hall Group letting us know that our best value LMS – UpsideLMS – has won 5 Brandon Hall Excellence in Technology Awards (2010) awards. In every category, Brandon-Hall announces Gold, Silver, and Bronze winners and UpsideLMS's tally, for this year, stands tall and impressive with a list of 2 Gold, 2 Silver and 1 Bronze. Learning Management Technology for Blended or Informal Learning. Learning Management Technology for Compliance Training. Social Learning Technology.
The Evolving Role of E-Learning in Corporate Training
Learnnovators
NOVEMBER 29, 2014
THE QUOTE: " The future of e-Learning is wide open! Learning doesn't just happen during business hours in the office or in the classroom. " When training is done well, doors open, skills develop, and performance excellence yields personal and organizational rewards. What kind of objections (and misconceptions) do we hear about online training? What is E-Learning?
Learning Technology Satisfaction Lagging: Brandon Hall's 2016 Study
GeoTalent
MAY 24, 2016
recent report from Brandon-Hall.com summarizes the findings of the analyst's 2016 Learning Technology Study completed in April 2016. Learning technology satisfaction is lagging. 5. However, I recently read (in another study) that nearly 70 percent of corporate learning is still instructor-led. It's no wonder learning technology satisfaction is lagging.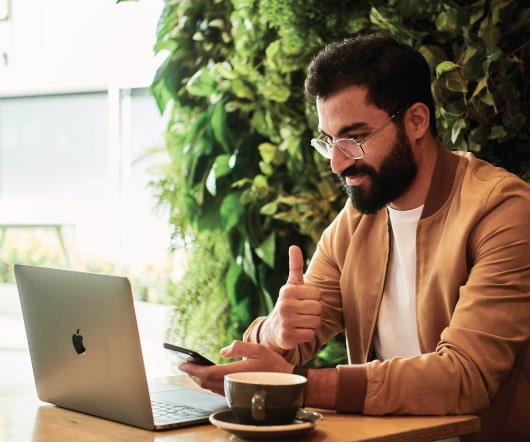 Ditching the formal performance review? Kineo shares 3 Elements for Success
Advertisement
find purpose through constantly learning and. that "41% of training on Frontline Leader. Was it as simple as taking a training. LEARN DISCUSS PROGRESS PRACTICE REVIEW www.kineo.com | info@mplus.kineo.com | 312-846-6656 10 2. Build in Collaboration with Managers of Participants In many training programs, participants. learn something new and go forth into. The training. never had formal leadership training. Learning Case Study Blended Learning. of 20 from all over the world to learn the. The e-learning provides an.
Performance Support