eLearning Guild
Learning
Related Topics
Harnessing the Power of Mobile eLearning: A White Paper from the eLearning Guild
eLearning Brothers
MAY 27, 2016
The good people at the eLearning Guild have been hard at work on a 27-page report regarding the state of mobile eLearning and where it's headed. years, and—as eLearning Guild points out—the "Draw Something" smartphone game which took only 50 days to gain widespread adoption. Contextual learning. Accelerating growth of technology.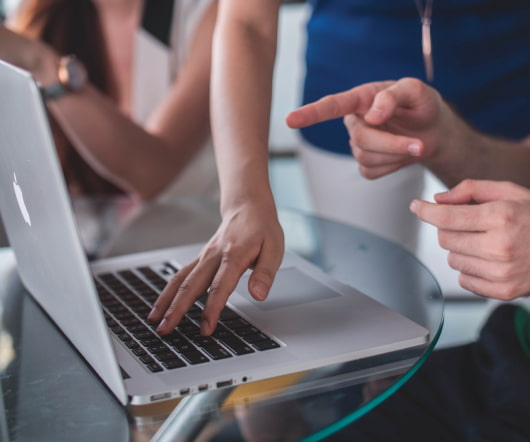 Lessons from eLearning Guild's Learning Solutions Conference
Web Courseworks
APRIL 2, 2012
eLearning Guild a True Community of Practice The Learning Solutions Conference serves as the largest of the eLearning Guild's yearly conferences and brings together professionals seeking to identify, deploy and manage technology-based learning solutions. I was unable to attend the event last week, but I caught up with Jean Marrapodi, eLearning Guild and Learning Solutions Conference veteran, [.].
Games and Gamification: Research from the eLearning Guild
Knowledge Guru
SEPTEMBER 27, 2013
Recently, the elearning Guild published a report by Brenda Enders discussing games and gamification for learning. Research Support Games and Gamification for Learning. The report heavily cites Dr. Karl Kapp's book,  The Gamification of Learning and Instruction. The research indicates an advantage for game-based learning over traditional forms of instruction.
2017 eLearning Predictions: Updated Hype Curve
Web Courseworks
JANUARY 3, 2017
Here is the short, graphical version: Our 2017 eLearning predictions set in terms of Gartner's hype cycle. As I wrote last year, "Online learning lags behind other industries in adopting new technologies. " This is still as true as ever, and it explains why there's a four-to-eight-year lag between technology trends as a whole and their application in eLearning.
4 Ways to Close the Learning-Doing Gap for Front-Line Managers [GUIDE]
Advertisement
LEARNING-DOING GAP FOR. learning-doing gap. We puzzled over the learning-doing gap and this led us to define a. hope is relevant in many other situations where there's a learning- doing gap). their learning and development. OF FORTUNE 500 CEOS WANT TO KNOW THE BUSINESS IMPACT OF THEIR LEARNING. transfer what they learn to the job –. learning program.
Guide