Camera
Digital
Related Topics
Digital reflections
Learning with e's
NOVEMBER 3, 2014
This could be a conversation, an image or video, or some other digital artefact. Capture technologies include cameras, recording devices, and other simple to use tools that can record and store content. At the highest level of manipulation are reflection technologies - or digital reflection mechanisms, to use Kirk and Pitches'' terminology. Reference Kirk, C. and Pitches, J.
Our Digital Future 2: Smart clothing
Learning with e's
AUGUST 23, 2016
camera in your shirt button? The Internet of Things , when it arrives (and some would claim it is already here) will introduce a new global digital infrastructure that features, among other things, ubiquitous sensors. conductive thread connected clothing Digital education Internet IoT learning smart clothing Technology wearablesVibrating jewellery that signals a text received?
Digital classrooms
Learning with e's
JANUARY 5, 2013
This is Part 5 in my series of posts on the future of learning and technology. A few years ago Peter John and I wrote a book entitled 'The Digital Classroom'. There were sections on digital literacies and mobile learning, both of which we considered to be important for the success of education and learning in the future. Much more learning will be done outside of the classroom.
Reflection on the 'eLearning and Digital Cultures' MOOC, Wk.2 #edcmooc
Dont Waste Your Time
FEBRUARY 6, 2013
On to the second of the five weeks Coursera / University of Edinburgh MOOC: 'eLearning and Digital Cultures'. Again the notion of digital native/immigrant raises it's head again which, as I've blogged about previously , doesn't sit well with me anymore. Related posts: Reflection on the 'eLearning and Digital Cultures' MOOC, Wk.1 YouTube: Sight. EdTechDev. 
Photo finish
Learning with e's
SEPTEMBER 15, 2015
We got on just fine because we discovered that we have a lot in common, not least of which was that we both did formal training as photographers, in the pre- digital age. The skills we had to acquire back in the day were different to the skills now required to manipulate and produce photographs in the digital age. It really did feel magical. You understood how images were made.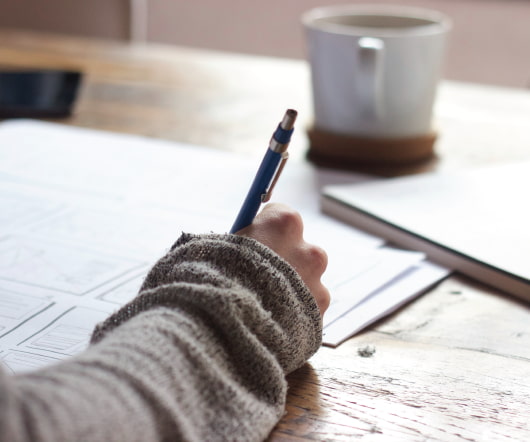 How to Record a Mobile Device Using a Camera – TechSmith Tips
Visual Lounge
JUNE 18, 2015
This week's TechSmith Tip focuses on using a camera to record a mobile device. "Why would you use a camera to record a mobile device at a screen recording company!?" It can be jarring for viewers to cut from a "real world" camera video with actors right into a screen video. If your camera has focus assist, use it to check your focus on the screen.
Designs on eLearning #DEL12: Student Showcase -'My Digital Life'
Dont Waste Your Time
SEPTEMBER 6, 2012
Tatiana Alisova : Experiences of 'my digital life': showing illustrations of work developed alone and through collaboration on iPhones and iPads. Artmenis showcased so many excellent pieces of artwork that by the time I got the camera readyshe'd skipped another few slides – I hope to find her work on post links here later.
Free Stock Photos Sites for e-Learning
eFront
OCTOBER 24, 2010
To take a digital camera and take my own images wasnt an option. Free Digital Photos Download royalty free photos and illustrations for websites, newspapers, magazines, video and TV productions, iPhone applications, PowerPoint presentations, forums, blogs and school work. As a result, I had to do a research and find the best FREE stock photo sites. by Christopher Pappas M.B.A.,