Classroom
Games
Related Topics
Three Guidelines for Effectively Integrating Games in the Classroom
Kapp Notes
MARCH 19, 2015
A number of meta-analysis studies have been conducted in the field of game-based learning attempting to create generalizable findings that can be used to select and create meaningful educational and instructional game experiences. Embed the instructional game into the curriculum. The teacher should tell the students what they will be learning by playing the game. 2005).
Games, Gamification in a Virtual Classroom Environment
Kapp Notes
SEPTEMBER 9, 2014
Gamification in the virtual classroom is still in its infancy. Currently, virtual classroom instructors often use workarounds to apply gamification techniques since many virtual classroom software packages don't have game or gamification elements. Here are some examples of doing gamification within a virtual classroom. Check it out at EduGame Cloud.
Virtually There: Gamifying Your Virtual Classroom
InSync Training
NOVEMBER 5, 2015
All of your game's prompts or "missions" should be identical to real-world skills/learning objectives. As virtual classroom design techniques evolve, it is natural for organizations to want to include the newest design trends in their programs. Virtual Classroom - Instructional Design Virtual Classroom Facilitation Engagement Virtually There Gamification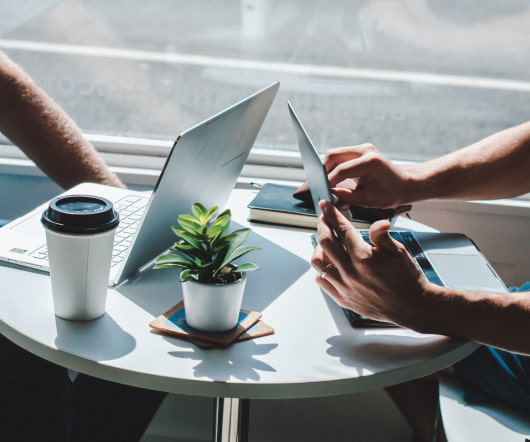 What's Trending in Classroom Games?
Raptivity
OCTOBER 11, 2012
Numerous experiments have revealed a common fact that games hugely increase student engagement and motivation in the classroom. Games are being used to teach all kinds subjects and age groups. Recently, OnlineSchools.com conducted research on 'Gaming in the Classroom' and they have [.]. Education Software eLearning tools Gaming Infographic rapid learning Bristol University digital technologies experiential learning Gaming in the Classroom infographic K-12 kids Mobile Edu-Apps online schools research findings
Workbook: Gamification and Your Enterprise Learning Strategy
Advertisement
Gaming vs. Gamification.4 At its simplest, gamification is the process of making non-game activities more fun and. Karl Kapp, a respected expert on the convergence of learning and technology, defines gamification as "a careful and considered application of game thinking to solving. problems and encouraging learning using all the elements of games that are appropriate."
Gamification
Digital classrooms
Learning with e's
JANUARY 5, 2013
This is Part 5 in my series of posts on the future of learning and technology. A few years ago Peter John and I wrote a book entitled 'The Digital Classroom'. Everyone in the world of education it seems, has an interest in how technology is going to influence what we do in the classroom. Much more learning will be done outside of the classroom. Finally, a word of warning.
Game Based Learning – Why Does it Work?
Bottom-Line Performance
OCTOBER 20, 2012
He will be appearing in person at DevLearn to hand out scrolls and spread the word that game-based learning works. Forty years of research [i] says yes, games are effective learning tools. People learn from games…and they will learn MORE from a game than from other forms of learning. [ii] However, most people don't get WHY games work , which causes them to dismiss games as frivolous.
Gamify Classroom Learning with the C2S2C Method!
ZaidLearn
MAY 15, 2013
Not bad, Al-Hamdulilla :) CONFERENCE On May 17, I will be giving a talk (30 min) and then facilitating a workshop (2 hours) exploring how we can gamify classroom learning at the 5th National Dental Students' Scientific Conference (May 17-19th, 2013). tools we can use to gamify classroom learning. Apply game mechanics to any learning activity. tools to gamify classroom learning.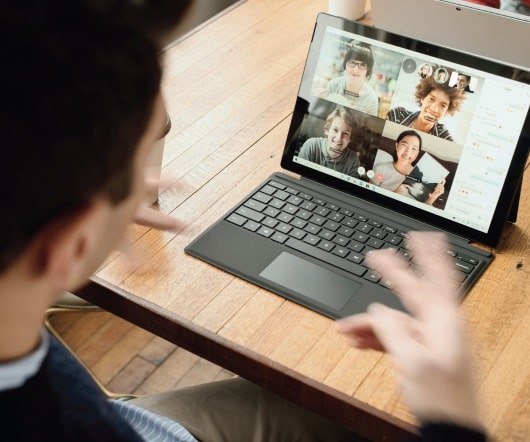 Games Teach!
Kapp Notes
MAY 18, 2012
It was sparked by Ruth Clark's article " Why Games Don't Teach. " The article kicked off a firestorm of debate, demands for proof and even name calling. Also, please know that I respect the work of Dr. Ruth Clark and actually think that aside from the title most of the article is on target, we don't have a universal definition of "game", research is sort of fragmented and a paper prototyping is always the way to go. So, So looking at the argument, Why Games Don't Teach, we have several interesting positions: Games Don't Teach. Gamestransfer.
Whitepaper: When The LMS Isn't Enough
Advertisement
Gamification typically consists of a variety of game. elements including a game-like interface or learning games, leaderboards, prizes and incentives, team activities and social elements. Daily learning reinforcement to deeply embed knowledge – whether from a classroom or LMS learning event - for the long term. The LMS is running out of gas.3 Turbocharge your LMS.6
LMS