Collaboration
LMS
Related Topics
Top Ten Learning Management Systems – July Rankings
eLearning 24-7
JULY 16, 2013
Oh, here is my latest directory of LMSs. #10 – Meridian - Despite a web site that should be kicked into outer space (hello, update?), the system itself has a lot to offer. I see it as a platform that could easily be for 1,500 and up users, although it may sit better at 5,000+. Still this is a very nice system and one that I had fun in playing around. Learning 24/7.
Top 5 Benefits of Using a Learning Management System
eLearning Brothers
DECEMBER 29, 2014
Learning management systems are web-based or software applications that allow companies and educational institutions to deliver content and resources to their learners and manage their delivery. These systems often provide easy ways for instructors to create and deliver their content while simultaneously monitoring participation and assessing performance.
8 Advantages of a Learning Management System
Origin Learning
SEPTEMBER 26, 2014
Though learning management systems are becoming very common as organisations are accepting the need for continuous learning , there are still a lot of organisations out there who are reluctant to shed their traditional training programs and overhaul their employee development strategies. Engaged Learning. And your LMS manages all the back-end work.
Learning Management Systems: Creating sustainable training support for Corporate Learners
G-Cube
AUGUST 28, 2013
This increases the (already tremendous) pressure on corporate learners to proactively learn and get trained – throughout their careers. With technology-aided learning, e-courses are now readily available for learners' consumption anytime and anywhere. Corporations put Learning Management Systems (LMS) in place to make learning available in an easily accessible manner.
Whitepaper: When The LMS Isn't Enough
Advertisement
When the LMS isn't Enough How to Turbocharge Your LMS and Improve. Learning Retention for Bottom Line Results W H I T E P A P E R 2Table of Contents. The LMS is running out of gas.3 The LMS doesn't have enough horse power.4 Introducing the Axonify Continuous Learning Model.8 3The LMS is running out of gas. Employees aren't learning more.
LMS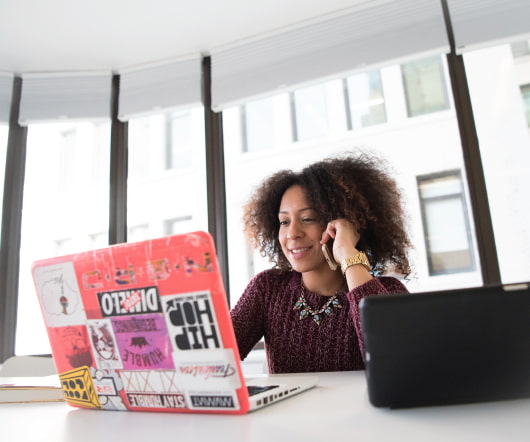 5 Features That Define the Next Generation Social LMS
Origin Learning
AUGUST 31, 2015
Social learning has been in existence for ages now. Inherently, man's basic desire is to observe, learn, and share. Today, social learning is more defined to the extent of being perceived as a formal concept. Leveraging the existing social learning platforms has promoted the culture of learning. In short, the flexibility in learning should be encouraged!
Top Open Source Learning Management Systems
Designing Digitally
FEBRUARY 22, 2016
There are many benefits involved with choosing an open source learning management system (lms) for your educational needs; starting with the ability to fully customize the software to your organization's needs without having to purchase expensive licenses. It still remains extremely popular today due to the easy learning curve and the quick setup options for new courses.
Why Salesforce LMS Integration could be the future of your learning management system.
Paradiso
OCTOBER 27, 2015
Salesforce LMS Explained. The future of an LMS is integrations. An LMS on its own is something that can keep staff better informed, ensure channel partners and customers are up to date on the latest product information and guarantee that all employees have taken the latest compliance tests. Paradiso LMS. Features of Salesforce LMS Integration. Why Salesforce CRM.
Leaving performance reviews behind: Where to start [Guide]
Advertisement
more dynamic approach to managing. time, we also see that, all too often, managers in such organizations are simply. managers do not clearly set expectations, employees don't feel set up for success. approach to managing performance, how. can you ensure that your managers have. simple approach for how managers can. systematically ensure that their managers.
Performance Support