Collaborative Learning
Social Learning
Related Topics
6 benefits of social & collaborative learning
Docebo
OCTOBER 20, 2015
Learning from one another is what people have always done throughout human history, so 'social and collaborative learning' as a learning method is likely to be the oldest one in existence. Even if our approach to training and learning has evolved over time, we still inevitably learn from those we collaborate with. onboarding happens quicker!):
Community and Collaborative Learning
Social Learning
JUNE 26, 2011
She described how she and her Kenyan friends get together frequently for an entire day to cook, talk, braid each other's hair, and learn things from each other. Learning has also become less community-based in the United States.  More and more, learning has focused on web-based training and distance learning.  And isn't adult learning supposed to be about that, too?
Social Learning Cannot be a Bolt-On Strategy
ID Reflections
APRIL 27, 2015
"I'm arguing that something much bigger is happening than the application collaborative tools within the enterprise – it's a profound transformation of the enterprise as we know it. " Don Tapscott (italics mine) I recently wrote about the challenges of integrating sociallearning in the workplace. Social Learning and social business go hand in hand.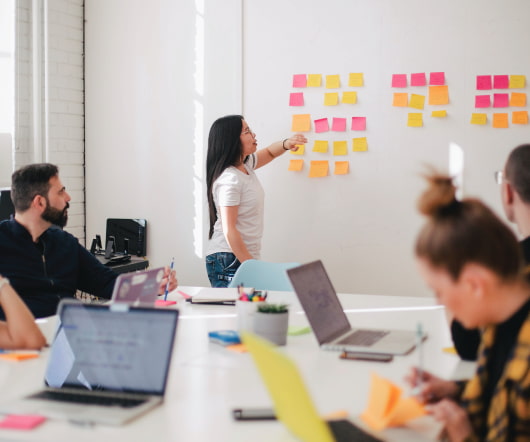 What is social learning and how can you use it to foster collaborative learning
Learning Wire
OCTOBER 21, 2015
As learning professionals, most of us are familiar with the  70:20:10 Model for Learning and Development  that describes how learning happens. It is no surprise that today more and more companies are using some form of social learning that enables employees to learn from each other. In What is social learning? Is there a flip side?
Microlearning Whitepaper: Small Bites, Big Impact
Advertisement
corporate Learning & Development inside out. employee learning challenge is ensuring that what is taught is actually understood and. In the next 12 to 24 months, many businesses plan to increase their spending on learning. corporate Learning & Development. Microlearning is a technique of delivering learning content in short, bite-sized bursts (from. learning path.
Behavior