Communities of Practice
Examples
Information
Related Topics
Connecting with Communities of Practice
Learning and Working on the Web
JUNE 2, 2011
One way to look at this problem is to see what kind of work needs to get done in the organization. For example, if you are trying to balance the need to support complex work with innovation, as many knowledge-intensive companies are, then there are different needs to be simultaneously addressed. Informal Learning NetworkedLearning Work
Communities of Practice in your LMS: A hidden KM tool
TalentLMS
MAY 12, 2015
One highlight of a learning management system is its collaboration within course participants. Extend this to the Subject Matter Experts and popular spokes-person through a defined communication framework and you have a community of practice in action! Ever heard of the phrase "listen to the market"? As they are, the two pieces of data are meaningless.
Social Learning Has Its Place…And Informal Learning Does Too.
Social Learning
AUGUST 11, 2011
Two weeks ago Jane Hart wrote an article titled, Social Learning: to be or not to be? , in which Jane expresses her dislike of the term Social Learning (big S, big L).  Social learning refers to a class of learning, which includes wikis, blogs, screen sharing, podcasting, photo sharing, social bookmarking, collaborative working, social networking, etc.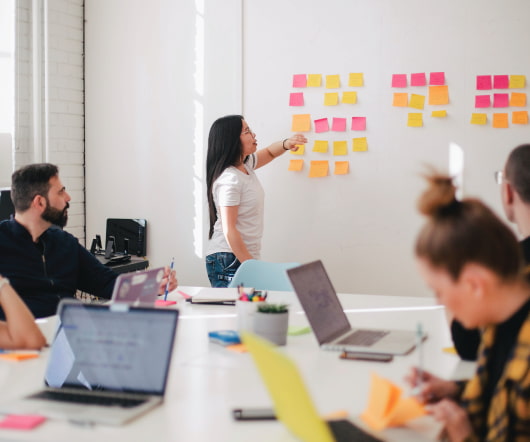 SCORM Adopters by Community of Practice
Aaron Silvers
SEPTEMBER 11, 2010
In July 2010, ADL ran a survey of the User Community.  By no means is it all-encompassing nor does it represent a random sampling. 147 people, mostly representing individual organizations, responded to the calls for participation in the survey through Twitter, LinkedIn and the ADL website over the course of almost four weeks. Throughout the next couple of days, I will share much of the survey results, starting with the results of the first question on the survey: "What community of practice best decribes your organization?"