Companies
Facebook
Related Topics
Research Shows Companies Should Encourage Social Learning
TOPYX LMS
MAY 9, 2016
For example, informal learning happens effortlessly when people: Read a statistic or story on Facebook or another social media network. Become knitted into a company's culture by attending work-related social events. What Do Companies Have to Gain from Social Learning? Most company leaders have little respect for informal learning. Companies, choose well.
Facebook misuse: staying ahead
Dont Waste Your Time
APRIL 29, 2013
Related posts: You know when you've been Facebook'd. Social Network Facebook Infographic Social Learning Social Media 27% monitor employee use of social media: define monitor? Is this actively monitoring each cookie stored, keyboard type, URL visited, etc. Or is it monitoring by following and 'friending 'on each network. What about you, do you agree?
The drama of Facebook
Learning with e's
MARCH 6, 2014
The world''s largest and most successful social network, Facebook - celebrated its tenth anniversary in February 2014. billion users , and valued as the third richest company in the U.S., Facebook is a social phenomenon that cannot be ignored. One social anthropologist in particular might have had a great deal to say about the Facebook effect. Unported License.
5 Reasons Your Company Needs to be Using Video
Visual Lounge
OCTOBER 25, 2016
If you have experts retiring or moving on from your company, have them record workflows and best practices so that undocumented processes are not lost. If you're looking for inspiration, see how Virgin Media is using video to retain knowledge at their company. Whether company-wide meetings or customer calls, you could be capturing them with video. Record meetings.
Seven Simple Secrets to Off-the-Shelf Course Success
Advertisement
And OTS courseware won't refer to company policies, address unique. overarching principles that guide the company's direction. This all sounds great, but what is social learning and is it reliant on Facebook. Seven Simple Secrets to. Off-the-Shelf Course Success. By Megan Torrance, CEO TorranceLearning. capital. creating yet another course or scheduling yet another workshop.
Course
Facebook to Train Employees on Political Bias
CLO Magazine
JUNE 28, 2016
Several former Facebook news curators this spring told Gizmodo they regularly downplayed conservative news stories on the platform's trending news section despite the fact that such articles were trending on their own among the site's more than 100 billion users. Tags: bias The post Facebook to Train Employees on Political Bias appeared first on Chief Learning Officer - CLO Media.
Why Companies Should Spend More on Social Learning | Social.
Social Learning
MAY 4, 2011
Social Learning Blog Training and Performance Improvement in the Real World Home About Bios Subscribe to RSS Why Companies Should Spend More on Social Learning by Paul on May 5, 2011 in Informal Learning , blended learning , social learning Companies are spending next to nothing on social learning, and their frugality is going to come back to haunt them.  Can you say future book deal?
Quick Review of Izzui – The Facebook LMS
LearnDash
AUGUST 1, 2013
Facebook is being used for a whole lot more than comments and pictures these days. Not too long ago, an ambitious Facebook app called Izzui came about with the goal of allowing people the opportunity to create and sell training on the world's most popular social networking platform. Naturally, Izzui cannot shake the Facebook branding, so it loses a bit of identity.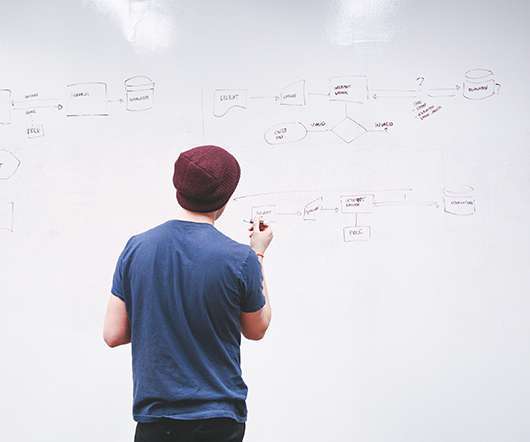 Facebook for e-Learning
eFront
NOVEMBER 7, 2010
News from the e-learning frontier Pages Home About Community Free e-Learning Resources Contribute to the e-Learning Community 11/07/2010 Facebook for e-Learning Facebook objective is " to help you connect and share with the people in your life ". 50% of Facebooks active users log on to Facebook in any given day. Quiz Monster Create your own quiz Facebook application!
The Performance Management Storm: Four Macro-Trends Driving the Change
Advertisement
1Why Your Company Will Need to. For many companies, the. when a company launched in 2004 can reach. years (Facebook). Companies want to: 7The way we communicate has changed. of millennials see their company's review. Address the Desires of Millennials 9General Electric has been one of the companies. moving from traditional performance. happening now.
Performance Support