Companies
Facebook
Related Topics
Research Shows Companies Should Encourage Social Learning
TOPYX LMS
MAY 9, 2016
For example, informal learning happens effortlessly when people: Read a statistic or story on Facebook or another social media network. Become knitted into a company's culture by attending work-related social events. What Do Companies Have to Gain from Social Learning? Most company leaders have little respect for informal learning. Companies, choose well.
Facebook misuse: staying ahead
Dont Waste Your Time
APRIL 29, 2013
Related posts: You know when you've been Facebook'd. Social Network Facebook Infographic Social Learning Social Media 27% monitor employee use of social media: define monitor? Is this actively monitoring each cookie stored, keyboard type, URL visited, etc. Or is it monitoring by following and 'friending 'on each network. What about you, do you agree?
The drama of Facebook
Learning with e's
MARCH 6, 2014
The world''s largest and most successful social network, Facebook - celebrated its tenth anniversary in February 2014. billion users , and valued as the third richest company in the U.S., Facebook is a social phenomenon that cannot be ignored. One social anthropologist in particular might have had a great deal to say about the Facebook effect. Unported License.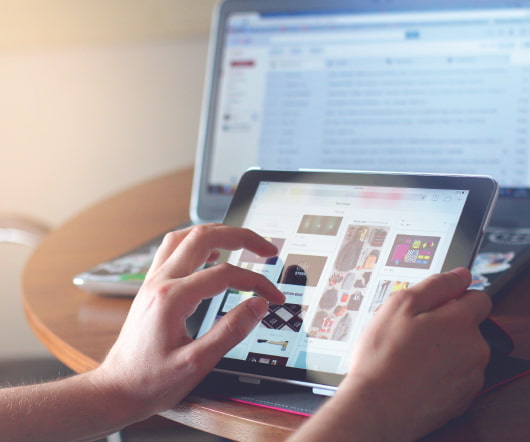 5 Companies Likely to Buy Coursera
LearnDash
JUNE 18, 2013
Similar to Facebook, I think we can reasonably expect the user growth to incrementally increase as the "wannabees" drop out or are gobbled up by competitors. Nothing is really "free" (just look at modern day Facebook or YouTube as an example). Coursera was launched in April 2012, and one year later boasts 3.2 million users. Heck, in 2006 they bought 18!
Seven Simple Secrets to Off-the-Shelf Course Success
Advertisement
And OTS courseware won't refer to company policies, address unique. overarching principles that guide the company's direction. This all sounds great, but what is social learning and is it reliant on Facebook. Seven Simple Secrets to. Off-the-Shelf Course Success. By Megan Torrance, CEO TorranceLearning. capital. creating yet another course or scheduling yet another workshop.
Courseware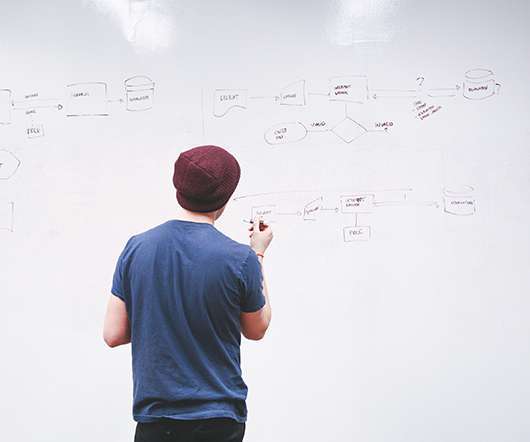 Facebook for e-Learning
eFront
NOVEMBER 7, 2010
News from the e-learning frontier Pages Home About Community Free e-Learning Resources Contribute to the e-Learning Community 11/07/2010 Facebook for e-Learning Facebook objective is " to help you connect and share with the people in your life ". 50% of Facebooks active users log on to Facebook in any given day. Quiz Monster Create your own quiz Facebook application!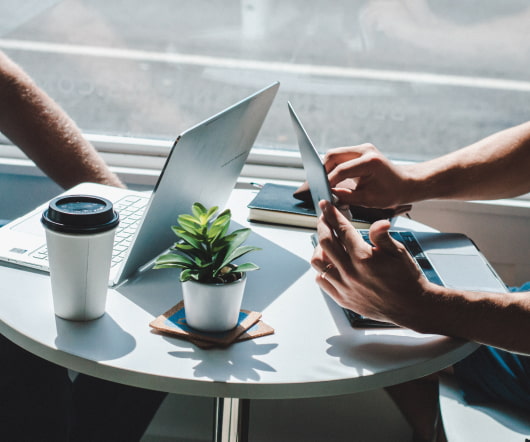 Stuart Crabb of Facebook #ASTDTK12
Learning Visions
JANUARY 26, 2012
Facebook didn't invent that, just created a great tool. We've been doing social networking for millions of years. (He's using Facebook timeline to tell the story). 1970 Marshall McLuhan 'the medium is the message' 1995 The Internet 2004 Facebook and the social graph – the social layer of the internet which allows people to connect and share. People want the opportunity to share and connect – this is why it's taken off, not because Facebook created this amazing product… Newsfeed – sharing the story of what your friends are doing. Who is Facebook? It's not new.
Why Companies Should Spend More on Social Learning | Social.
Social Learning
MAY 4, 2011
Social Learning Blog Training and Performance Improvement in the Real World Home About Bios Subscribe to RSS Why Companies Should Spend More on Social Learning by Paul on May 5, 2011 in Informal Learning , blended learning , social learning Companies are spending next to nothing on social learning, and their frugality is going to come back to haunt them.  Can you say future book deal?
Stock Market 101: Facebook's IPO
Enspire Learning
MAY 23, 2012
When Facebook's IPO didn't result in a spike in its stock valuation on its first day of trading, people speculated. Was it because Facebook isn't as hip as it once was? Here's the truth: These questions are irrelevant to understanding whether Facebook is valued fairly or not. Facebook's current earnings are $1 billion.
Workbook: Gamification and Your Enterprise Learning Strategy
Advertisement
Further, they also note that companies with gamifi cation integrate onboarding and. can be used to introduce gamification to your company and influence key stakeholders. Example 2: Ethicon (a J&J company) was looking for a way to increase employee product knowledge to drive sales. Example 2: Ethicon (a J&J company) selected their sales reps. change company culture.
Gamification