Companies
LearnTrends
Product
Related Topics
LearnTrends Innovation Awards
Upside Learning
SEPTEMBER 25, 2009
Looks like a season for Awards; and as a vibrant community, it was about time LearnTrends joined in. They say " The awards will recognize products, projects, and companies that represent significant innovation in Corporate/Workplace Learning and Performance." I like the idea, a focused award for innovation. For a small company like ours, that's a very valuable prize.
LearnTrends Innovation Awards
Tony Karrer
SEPTEMBER 22, 2009
George Siemens , Jay Cross and Tony Karrer are pleased to announce the first ever LearnTrends 2009 Innovation Awards. These awards are designed to recognize the products, projects and companies that represent interesting innovations in use of technology for Corporate / Workplace Learning and Performance. Think something is innovative – please let them know about this.
LearnTrends: Backchannel
Jay Cross
NOVEMBER 18, 2009
Clark Quinn and I led a discussion on Reinventing Organizational Learning at LearnTrends this morning. Chris 2: Agile networks require collaborative learning across companies. not company wide blogs. Moderator (Harold Jarche): ADDIE is for mass instruction and it's as outdated as mass production. Twitter and chat are ubiquitous at conferences now. Mars Chen: ok. Tammy P.: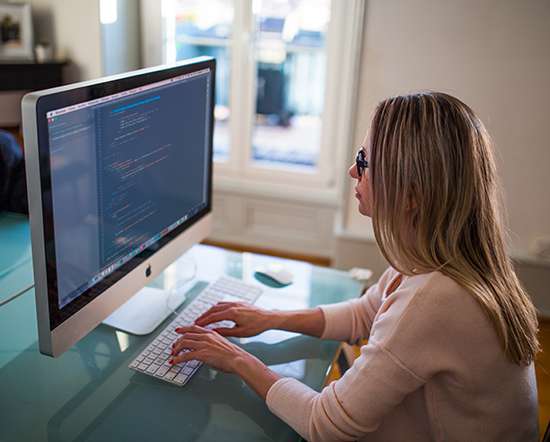 LearnTrends Innovation Awards 2009
Jay Cross
OCTOBER 3, 2009
George Siemens ,  Tony Karrer , and I are pleased to announce the LearnTrends 2009 Innovation Awards. The awards are designed to recognize products, projects, processes, and companies that represent interesting innovations in applying technology for Corporate / Workplace Learning and Performance. Winners will make short presentations during the LearnTrends conference. Deadline for submission is: October 30. To apply for an award, fill out the: Submission Form. Spread the word. There's no admission charge.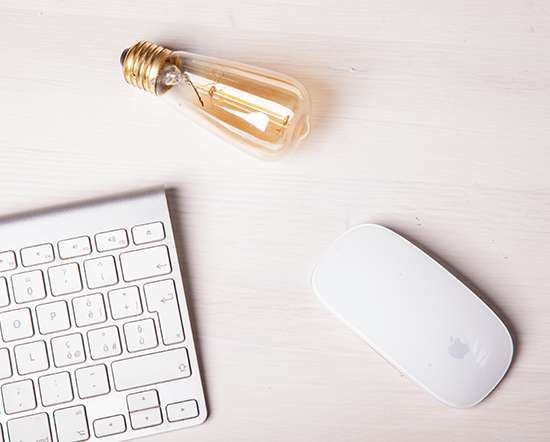 Jay Cross's Informal Learning - Untitled Article
Jay Cross's Informal Learning
OCTOBER 2, 2009
Is your product an Ice Cream Glove or a Snuggie? Market Research 3.0 Is Here: Attitudes Meet Algorithms in Sentiment Analysis - Fast Company , September 18, 2009. Google Wave (continued): The Conversation Becomes the Process, and Even the Product , September 13, 2009. LearnTrends 2009 , September 23, 2009. Company (1368). Top 50 Real-Time Web Companies , September 28, 2009. Your Employees Have No Clue What Your Company Does , September 3, 2009. Shooting for the Moon: How Universities Can Turn Innovation into Companies , September 30, 2009.
Reflecting* on the second half of 2009
Jay Cross
JANUARY 2, 2010
companies, all of whom wish to remain anonymous. Networks reduce transfer costs to zero, enabling companies to focus on what they do best while outsourcing what others can do better. Productivity in a Networked Era: Not Your Father's ROI. This has me thinking about where companies should be placing their bets. LearnTrends faculty. bought a Flip HD. Articles.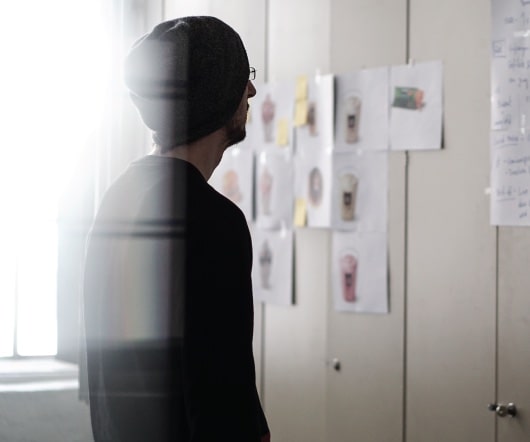 Elgg: it's a community effort
Learning and Working on the Web
MARCH 29, 2010
While Ning may be free, it is not open source, and the company can make changes at will, just like Facebook, Google or Twitter may do. This social networking platform is simple to set-up and use and has been embraced by millions, including LearnTrends (+3,000) and WorkLiteracy (+900), two sites I manage. The Elgg platform has matured in the past six years and has a strong community and a solid product (v. This weekend I noticed a tweet from Alec Couros about some issues with the Ning social networking platform. Can the data be easily exported? This is real user control.
Can't collaborate without being colocated? Maybe you're not 'Agile enough'
The Learning Generalist
MARCH 6, 2010
Project timelines Wikis Project/Product Documentation, Co-Authoring learning Retrospectives, Negotiating Requirements/Stories, "Handovers" across time zones Workstreams - Microblogging Ambient Awareness - Who knows what? Take a look at some of the webinars from the virtual, free LearnTrends conference last year , if you don't believe me. Tools - How? Potential Implication - What?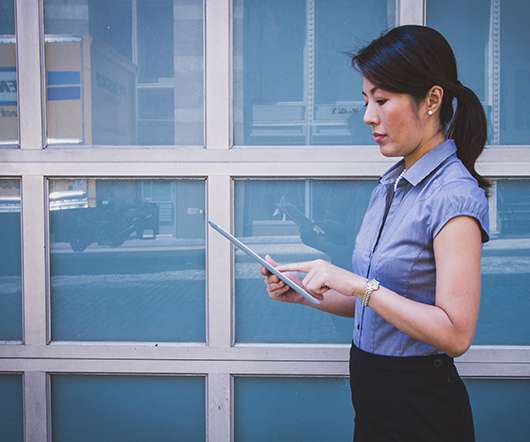 Is there no room for Informal Learning?
Corporate eLearning Strategies and Development
MAY 3, 2009
LearnTrends and other efforts have been well received by the community but not without constructive feedback.  Jay posts his own thoughts about April's LearnTrends event here.  It is VERY hard to be an agent of change and so I applaud Jay's, and others, efforts in taking risks and pushing us all outside of our comfort zones. However, I think the pendulum needs to swing back to the center as we find that there is a time and place for both.  I think we can learn a lot from productivity gurus, and "effective meetings" advocates by continuing to ask "why are we here?" Hhhmmm.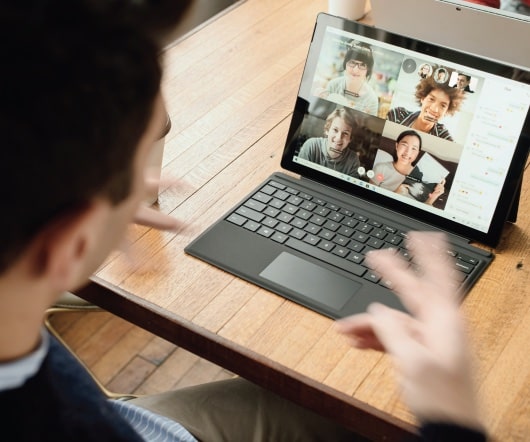 2009 Edublog Award Nominations
Janet Clarey
NOVEMBER 30, 2009
productivity (Charles Jennings). Here are two posts that highlight the worst of that and both serve as catalysts for productive conversation. Gina writes a variety of posts that include concepts, tools, companies, organizations and education. Best educational use of a social networking service: LearnTrends Online Conference on Ning (George Siemens, Tony Karrer, Jay Cross). An Edublog is a blog written by someone with a stake in education (teacher, instructor, policy maker, corporate educator, etc.). just love George's writing style and spin on things. La la.
Learning and KM: Separated at birth?
Jay Cross
NOVEMBER 15, 2009
and how it organically facilitates collaboration and productivity? It shares the look and feel as well as the functionality of the EY intranet, three prototypes, overview of the EY usability methodology, lessons learned, and the results of a focus group study conducted on the final product. LearnTrends 09 starts this coming Tuesday. Adobe was kind enough to pick up the tab.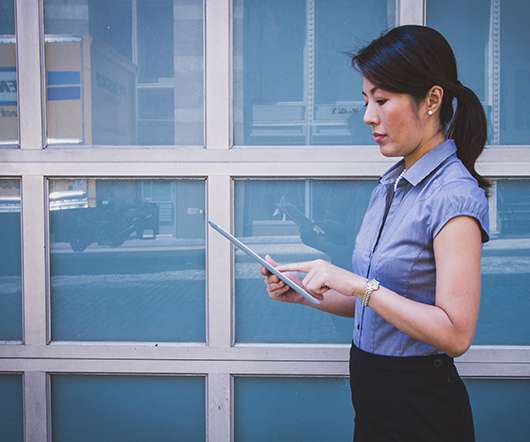 Top Posts from August - Augmented Reality - Social Learning
eLearning Learning Posts
SEPTEMBER 8, 2010
They had attended the LearnTrends free online conference. Most companies start simple, with a few people gathering together around an idea. For small companies, decision-making, task assignments and direct interaction with clients are rather straightforward.  How to Read the CEO's Mind and Get Buy-In: A Consultant Explains (Interview) - Bloomfire , August 12, 2010 As Chief Learning Architect at Business Critical Learning, David Glow works with clients to identify key drivers for their company's success and align performance solutions to optimize results in those areas.