Companies
Providers
Related Topics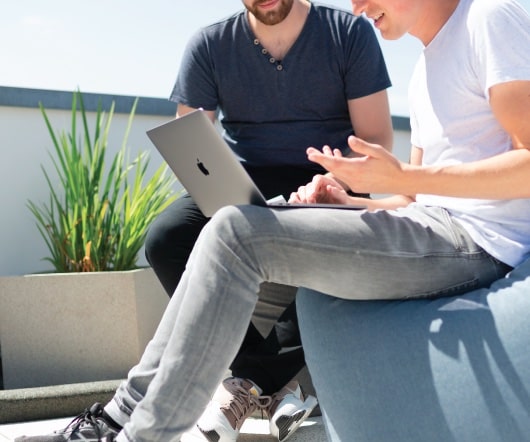 SaaS LMS – A Must-have for Training Companies (Presentation)
Upside Learning
MAY 11, 2016
Exactly 3 weeks back I had written a blog post – 10 Reasons why Training Companies must invest in a SaaS LMS. Learning Management learning management system for training companies LMS For Training Companies lms for training providers saas lms for training companiesSoon after it was published, I realized that it lent itself pretty well for a presentation format. And so, without any ado, the content was rewritten from a presentation perspective, images added, and […].
Research Shows Companies Should Encourage Social Learning
TOPYX LMS
MAY 9, 2016
Become knitted into a company's culture by attending work-related social events. However, when it is enforced and informal learning is ignored or discouraged, companies pay the price of low levels of information retention and skill development and high levels of employee disengagement. What Do Companies Have to Gain from Social Learning? Companies, choose well.
Training Trends Provide Opportunities for Learning Leaders
JPL Learning
MAY 25, 2016
With the changing landscape of training companies, technologies and innovations, corporate executives rely more than ever on their learning and development leaders to help them navigate.  Ken has found that when L&D leaders provide solutions that improve performance results, executives are ready to support their efforts. Training Industry, Inc. Corporate Training Training
An LMS Provides Solutions to Your Company's New Year's Resolutions
TOPYX LMS
DECEMBER 15, 2015
What is your top New Year's resolution for your company? Here are three resolutions most companies have for the upcoming year: Reduce Costs/Increase Revenue. If so, know that an eLearning system can provide the solutions to your company's New Year's resolutions. Your company's greatest assets are its employees. All would say increased revenue. Simplify Training.
New Brandon Hall Group report forecasts major shift in 2016 online learning trends
Advertisement
Previous Brandon Hall Group research has shown that companies that adopt a framework that. Companies say that new technologies are the top priority, but there are myriad technology issues clamoring for attention. about 39% of the learning technology budget on average, companies are still spending averages of 4.7% and 4.3%. companies consider discussion forums and.
Docebo