Compliance
LMS
Related Topics
Learning Management Systems: Why You Need One
eLearning Brothers
APRIL 20, 2016
A Learning Management System (LMS) is a platform that enables the storage and delivery of learning content for the purpose of training and educating employees. The idea of choosing an LMS can be daunting. But before you decide to jump into the LMS search, it's important to identify why you need this system in the first place. Compliance.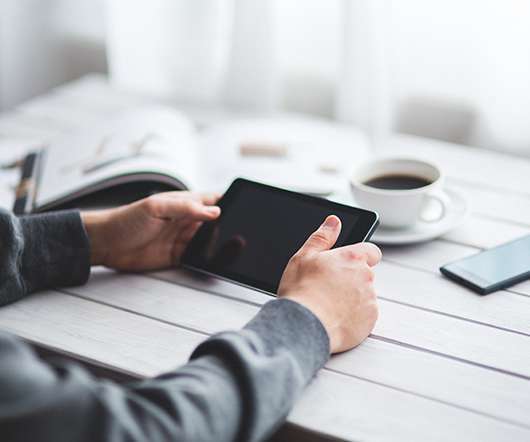 The Compliance Learning Management System (LMS)
Gyrus
DECEMBER 3, 2015
Last week Gyrus Systems earned a "Top 10" award from Talented Learning in the " Best Employee Compliance LMS " category. Gyrus Systems is pleased to have our efforts recognized by a well-respected organization like Talented Learning. According to Talented Learning, " You can't get away from where LMSs started.
Top Ten Learning Management Systems – July Rankings
eLearning 24-7
JULY 16, 2013
Oh, here is my latest directory of LMSs. #10 – Meridian - Despite a web site that should be kicked into outer space (hello, update?), the system itself has a lot to offer. I see it as a platform that could easily be for 1,500 and up users, although it may sit better at 5,000+. Still this is a very nice system and one that I had fun in playing around. Learning 24/7.
Why we need Learning Management Systems
Gyrus
AUGUST 3, 2016
Why We Need Learning Management Systems. Have you found yourself fighting your way through the learning and development market without a guide? All the content in the world cannot save you from the harsh reality that an LMS is designed to mitigate. Abbreviation: LMS. Then take those learnings and track and implement across the entirety of an organization.
Whitepaper: When The LMS Isn't Enough
Advertisement
When the LMS isn't Enough How to Turbocharge Your LMS and Improve. Learning Retention for Bottom Line Results W H I T E P A P E R 2Table of Contents. The LMS is running out of gas.3 The LMS doesn't have enough horse power.4 Introducing the Axonify Continuous Learning Model.8 3The LMS is running out of gas. Employees aren't learning more.
Knowing Doing Gap