Compliance
Training
Related Topics
How to fix our senseless compliance training
E-Learning Provocateur
OCTOBER 3, 2016
It's used to track and record the training that the employees do. In practice, it tends to be used to administer compliance training, though it can be much broader than that. Despite the scorn that LMS's attract, we should be tracking and recording the training that our employees do – especially compliance training. That's normal.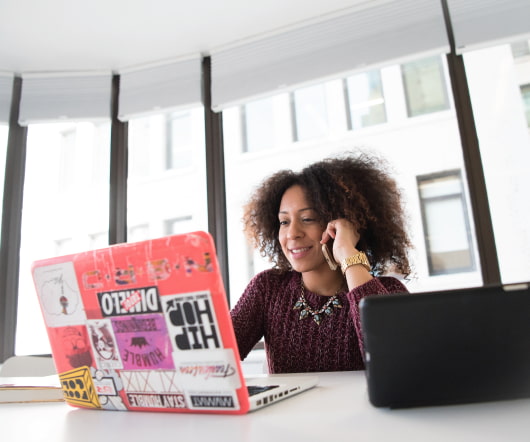 Gamifying The Compliance Story
Raptivity
OCTOBER 5, 2016
With all training, it is important to identify the desired outcome. With compliance training, the buy-in from senior management, from the trainers, and the employees is key. Perhaps the compliance training is to meet an outmoded regulation. third-party contract requires Acme's employees to train how to troubleshoot the XLT-4000. To meet the contract, the training continues. If you have experienced that frustration in your training development, consider combining that training with a much-needed module. But, what if it is true?
7 Tips to Make Your Compliance Online Training Courses Mobile
Allen Interactions
JUNE 7, 2016
Your employees probably aren't thrilled about your upcoming compliance online training course. In this article, I'll share 7 tips to help you turn your compliance online training or certification programs into mobile-friendly online training experiences. Mobile Learning Compliance Training Christopher Pappas
Make Learners Care about Compliance Training
Experiencing eLearning
MARCH 10, 2016
Compliance training is a common use for elearning. All those policies and regulations that affect our businesses need to be trained. Unfortunately, compliance training is often just a content dump with a narrator basically reading the policy, followed by some multiple choice questions to see if learners remember what they heard 5 minutes earlier.
2016 Training Program Best Practices
Advertisement
Can you hear the collective groan when you launch that new compliance course? Do you get complaints both public and private from trainees about the uselessness of the training courses you've launched? Is there anything that can be done about it
e-Learning and Compliance Training: Strategies for impactful course design
G-Cube
OCTOBER 14, 2014
Compliance trainings feature prominently in most organizational training calendars. The technology-aided platform works very well with these mandatory trainings. This is because the required time-frame of completing the training is specified, so the learner can take up the training as per his per her schedule – without compromising on the existing deliverables.
Motivating Learners to Look Up Compliance Policies Themselves
Experiencing eLearning
MARCH 22, 2016
In my last post, I explained how starting compliance training with a worst-case scenario can engage learners right from the start. Let's say you're creating training for managers on providing reasonable accommodations for disabilities. The training is described as "learner-centric" in Michael Allen's Guide to E-Learning. Image credits.
3 Simple Ways to Improve Compliance Training
Bottom-Line Performance
AUGUST 17, 2013
Compliance training does NOT have to be a chore. wish I could tell you about one "magic bullet" method that will meet all of your compliance-driven needs. Every workplace is different, and the people taking  your compliance courses have different job roles, backgrounds and personalities. Lots of compliance training has to be taken year after year.
Safety and Compliance Training: Should it Be a Game?
Knowledge Guru
JULY 16, 2014
Safety training is often viewed as a "check the box" activity inside organizations. " If the only reason you are providing the training is to simply comply, is it really necessary to make it engaging? The problem is that safety training has a much bigger impact beyond simply "remaining in compliance." Managers don't like giving it.
21 CFR Part 11 Frequently Asked Questions
Advertisement
electronic training records and other documents. electronically, then compliance is required. Record system, and must be in compliance with all provisions of. Training records have always been part. organization is using electronic training. suitability or compliance with established standards, but rather by disclaimers as to their fitness for use. The FDA.
Compliance