Content
Training
Related Topics
The caveat of content curation
E-Learning Provocateur
NOVEMBER 3, 2015
However I'd like to explicate his implied caveat: …if good content is available. Anyone who's spent 5 minutes in an organisational setting appreciates how difficult it can be to source relevant, actionable content. Under these circumstances – when the right content can not be found – there is nothing to curate, so we have no choice but to create it.
Enspire Named in Training Industry Content Watch List
Enspire Learning
JUNE 17, 2016
Enspire is pleased to announce that we have been selected as a 2016 Content Development Watch List Company. This is our fifth year to earn the distinction of Content Development Watch List Company or Top 20 Content Development Company. Selection as a 2016 Content Development Watch List Company was based on the following criteria: Industry visibility, innovation, and impact.
5 Ways to Stop Training Content Overload
Bottom-Line Performance
APRIL 23, 2015
How much training is "enough"? Are you overloading your learners with training? In our Learning & Remembering Survey, first conducted in December 2014, 24% of respondents said that "content overload' was a huge problem in their organizations. 38% more said that knowledge transfer and retention of content are their biggest challenges.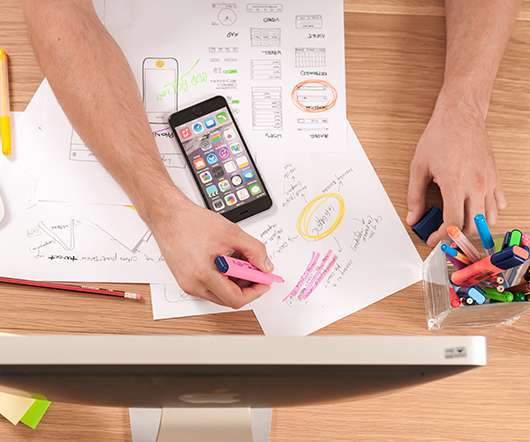 The Future Role of Learning & Development
mLevel
APRIL 22, 2016
In the past, many organizations wanted to teach their employees these skills themselves so that they could put their flavor and message around the content. With the growing availability of excellent training from companies like Lynda (a LinkedIn Company) and PluralSight, to name just a couple, it no longer makes sense for companies to invest in internal programs to teach these skills. Examples here include training on the company's specific products and services, internal policies and procedures, new hire orientation, etc.
Customer Training Completion Rates
Advertisement
Curious to learn how different factors in your training courses may affect completion rates? We crunched the numbers to help you set goals for course completion and build your content strategy. Download the study to learn what kind of content keeps learners engaged, how long courses should be, and more
Custom
Compelling content hooks you in and won't let go
Clive on Learning
AUGUST 10, 2015
We are told that learners are no longer able to concentrate on content that's more than four or five minutes long. Our content can play a valuable role in that process, not just by informing the learner of what they need to know and do, but by sparking ideas, generating insights, challenging assumptions and enabling them to take their first steps along the skills journey. Good luck!
How to Make Sticky eLearning Content
eLearning Brothers
JANUARY 8, 2015
After all the many hours of eLearning content development and design we have done as eLearning professionals, the most important objective is to ensure our learners retain and apply what they've learned to memory. In this post, I want go over the Forgetting Curve, how it applies to your eLearning courses, and give some ideas to create sticky eLearning content. Magazine.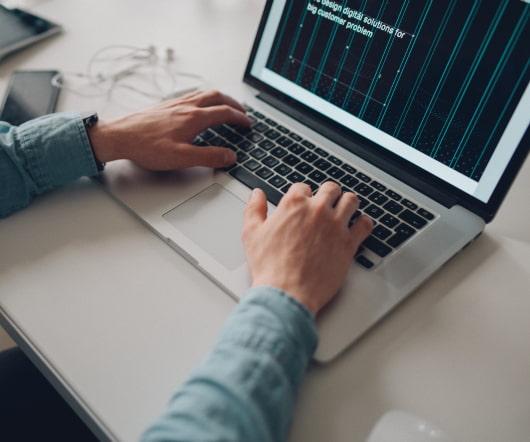 Build a Better Leadership Development Program With our Leadership Content!
ej4 eLearning
NOVEMBER 9, 2015
With ej4's updated Leadership content, you can grow novice leaders into seasoned veterans who can delegate, motivate, and cultivate their staff to greatness. Check out our Leadership content in this video: Dive deeper into our Leadership content now. The post Build a Better Leadership Development Program With our Leadership Content! eLearning Leadership Leadership Training ej4 Leadership development program leadership training contentYou need the best leaders to help get the best from your employees. appeared first on.
Storytelling—A Powerful Instructional Technique for Attitudinal Trainings
Raptivity
AUGUST 5, 2016
Learning and development managers would vouch for the fact that attitudinal trainings are amongst their key training areas. Workplace attitudinal training (such as promoting safe and ethical behavior, resolving conflicts, imparting organization's culture, or getting a buy-in for the management's change agenda) helps employees develop a right attitude. Stories are inspiring.
Learner motivation explained! Learn how to use an LMS to motivate your learners to upskill
Advertisement
Training and development professionals often bemoan the lack of apparent initiative in their trainees. Learning professionals spend huge sums of money creating or acquiring skill aligned libraries of learning content, only to watch almost helplessly as learners refuse to engage with any training available that isn't mandatory