Course
eLearning
Related Topics
The Worst eLearning Course Ever
Association eLearning
SEPTEMBER 24, 2015
This post is dedicated to pet peeves, worst practices, and other abominations that terrorize eLearning. Instead, I built a monster course  that showcases a number of these violations in all of their infamy. You can help keep bad eLearning away from your association. You read the title correctly. Enjoy, if you can. Or more likely, don't. P.S. All is not lost! Tweet This!
5 Ways to Kill an eLearning Course
eLearning Brothers
MARCH 23, 2015
We at eLearning Brothers do our best to teach you the best way of doing things. But today we're going to switch things up and tell you the worst ways to develop eLearning courses. Here are five ways you can kill an eLearning course. 1. Hire a real professional and get premium eLearning Templates that are spot on. Little to No Interaction.
Make Your eLearning Personal
B Online Learning
MARCH 28, 2016
The way in which an eLearning course is written (including the script for the narration) can sometimes be the source of debate between developers and SME's/clients. Opinions are often divided when asked if it is better to write in a formal rather than conversational style. But what does the research say? What's better for learning? […].
Increase Course Performance with These 7 Tips for Bite-Sized eLearning
Docebo
SEPTEMBER 27, 2016
How You Can Deliver Highly Effective Courses Through Bite-Sized eLearning. But how can eLearning professionals provide them with the bite-sized bits of eLearning they need to achieve their goals, especially when working on a tight eLearning budget? Here are 7 tips and tricks for creating microlearning materials for your bite-sized eLearning program: 1.
Storyboarding for eLearning
Advertisement
Storyboarding is a very important step for creating eLearning courses. But don't you feel it's a waste of time to start creating the courses from scratch and copy-paste text and other objects from the storyboard to the eLearning tool for course development
eLearning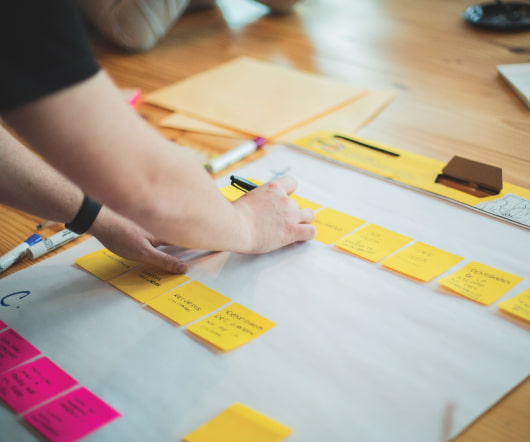 Using a Conversational Tone in your eLearning Courses
B Online Learning
OCTOBER 1, 2014
In my last blog post, I explored the Modality Principle from the book Elearning and the Science of Instruction by Ruth Colvin Clark and Richard Mayer. Adult Learning Principles eLearning Design eLearning Development eLearning Strategy adult learning principles design elearning eLearning content eLearning course design instructional design Master elearning Course In this post, I've decided to examine another principle in the book – the Personalisation Principle in Chapter 8.
Should Your eLearning Course Include a Test-out Option?
eLearning Brothers
AUGUST 24, 2016
Does testing-out mean all your eLearning design efforts were for nothing? In some cases, that might be because designers believe that their courses provide unnecessary information, or focus on topics in which learners already have a demonstrated proficiency. It's possible they may be able to pass the exam before they've even opened your course. No, it means the opposite.
How to Catapult Your eLearning Course from Boring to Awesome
eLearning Brothers
FEBRUARY 7, 2015
Learning should be a pleasurable experience and eLearning is no exception. An appropriate delivery method can make all the difference in the effectiveness of your eLearning course. Flashing a word-heavy slide of your course at the audience and expecting them to soak in the intricacies of everything you touched on therein is insane. Humanize Your eLearning Course.
Crash Course For Constructive Feedback
Association eLearning
OCTOBER 6, 2016
Or maybe it was storyboard revisions for eLearning. The post Crash Course For Constructive Feedback appeared first on Knowledge Direct. Feedback is a wonderful thing, when you can understand it. When you can't… To quote Captain Jack Sparrow, "Well that's even more than less than unhelpful." You get the idea. Think back to the last time you got feedback on something. What did it say?
Seven Simple Secrets to Off-the-Shelf Course Success
Advertisement
Off-the-Shelf Course Success. And for good reason as it has many advantages:  It offers a breadth of course topics, relevant to many, and readily available.  It also creates a common language across the organization, and it improves on-the- job performance—all at a cost more reasonable than custom elearning.  OTS courseware relieves overburdened trainers and human resource managers of.
Course