Course
LMS
Related Topics
Learning Management Systems: Why You Need One
eLearning Brothers
APRIL 20, 2016
A Learning Management System (LMS) is a platform that enables the storage and delivery of learning content for the purpose of training and educating employees. The idea of choosing an LMS can be daunting. But before you decide to jump into the LMS search, it's important to identify why you need this system in the first place. Business results.
Top Ten Learning Management Systems – July Rankings
eLearning 24-7
JULY 16, 2013
Oh, here is my latest directory of LMSs. #10 – Meridian - Despite a web site that should be kicked into outer space (hello, update?), the system itself has a lot to offer. I see it as a platform that could easily be for 1,500 and up users, although it may sit better at 5,000+. Still this is a very nice system and one that I had fun in playing around. Learning 24/7.
Top 5 Benefits of Using a Learning Management System
eLearning Brothers
DECEMBER 29, 2014
Learning management systems are web-based or software applications that allow companies and educational institutions to deliver content and resources to their learners and manage their delivery. These systems often provide easy ways for instructors to create and deliver their content while simultaneously monitoring participation and assessing performance.
Learning Management Systems and You
Association eLearning
APRIL 9, 2015
People always want to know how their association could benefit from a Learning Management System (LMS). To The board loved all the courses we offered at the conference last week. Find yourself a good LMS. Cue the 1950's film strip… "Learning Management Systems and You!". An LMS is a system for managing learning.
Seven Simple Secrets to Off-the-Shelf Course Success
Advertisement
Off-the-Shelf Course Success. And for good reason as it has many advantages:  It offers a breadth of course topics, relevant to many, and readily available.  It also creates a common language across the organization, and it improves on-the- job performance—all at a cost more reasonable than custom elearning.  OTS courseware relieves overburdened trainers and human resource managers of.
Course
Benefits of the Cloud LMS – Is it the future of Learning Management Systems?
G-Cube
SEPTEMBER 10, 2014
Learning is crucial for corporations, who need to acquire newer skills and knowledge on a continuous basis. This has generated tremendous interest and adoption of Learning Management Systems (LMSs) among corporations over the last decade or so. However, the increasing use of LMS brought with it overheads in the implementation and maintenance of the new system.
Why we need Learning Management Systems
Gyrus
AUGUST 3, 2016
Why We Need Learning Management Systems. Have you found yourself fighting your way through the learning and development market without a guide? All the content in the world cannot save you from the harsh reality that an LMS is designed to mitigate. Abbreviation: LMS. Then take those learnings and track and implement across the entirety of an organization.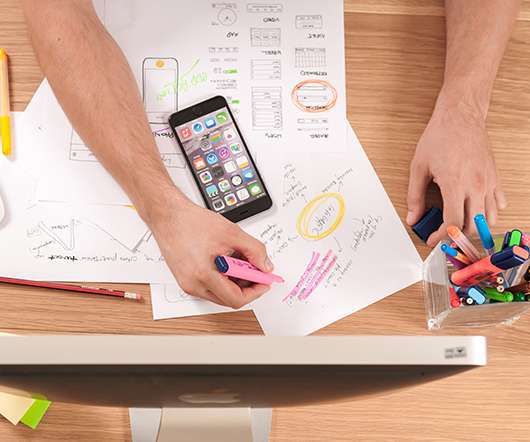 Top 20 Learning Management Systems 2013-14
eLearning 24-7
FEBRUARY 17, 2014
Moodle -  Whether you like it or not, the system still reigns supreme for free open source.  Open Elms – The first free open source LMS, geared specifically for business. 3. If your LMS isn't on the top twenty list, don't fret, one of the following has occurred. a. It is in the top 50 (Names were posted in the E-Learning 24/7 Linkedin group and will be re-posted later this week). b.  It is not in the top 50. – another five systems debuted. Modern UI is showing up more and more in systems, which is a big plus for me.  Not anymore.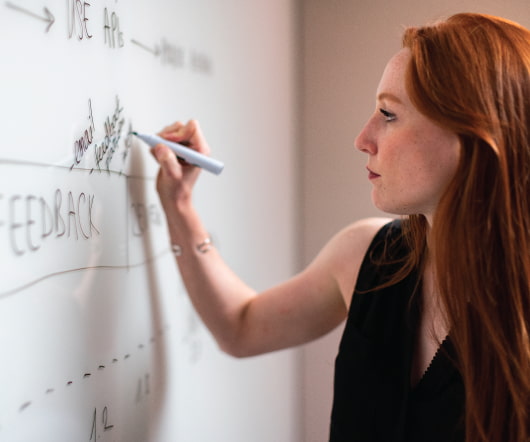 Top 15 Learning Management Systems mid-year 2014
eLearning 24-7
AUGUST 8, 2014
especially love it when I get the opportunity to present all over the world on a variety of e-learning topics. I love meeting new folks who have either been big fans and supporters of e-learning or are totally new to e-learning and seeking out information and knowledge. They forget to realize that a learning system, learning platform are just semantics – as noted before. You can have a modern learning system that is really crummy, just as you can have with a LMS. The system is K-12, but ideal for K-6. For any LMS.
21 CFR Part 11 Frequently Asked Questions
Advertisement
assure that they are utilizing good processes for managing their. Use of Electronic Signatures implies that a system is an Electronic. Record system, and must be in compliance with all provisions of. of an inspection of the quality system. What are the main business ramifications of 21 CFR Part 11 on my system? Management System (LMS)?
NetDimension