Create
SCORM
Related Topics
Why SCORM Compliance is Absolutely Essential for any Best-In-Class LMS
Docebo
SEPTEMBER 14, 2016
Why SCORM Compliance is Absolutely Essential for Competitive, Market-Leading LMS Performance and Effectiveness. No, SCORM isn't a Scandinavian heavy metal band, although it might make a great name for one. SCORM is an acronym that stands for sharable content object reference model , and it's the de facto standard to package your learning content that can easily be read by an LMS.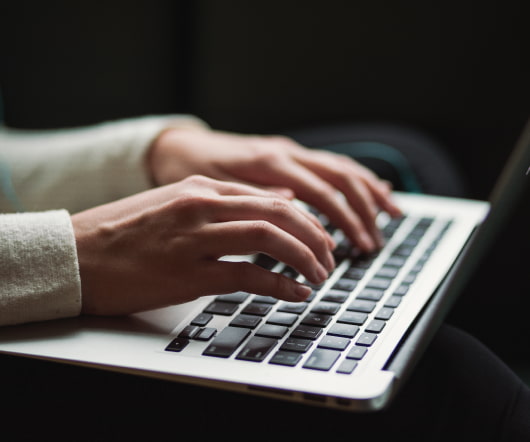 ADL eLearning, SCORM, and xAPI Survey
eLearning Chef
FEBRUARY 6, 2015
The ADL Initiative has launched a new effort to create a SCORM profile of the Experience API (xAPI). ADL wants your input to help inform our direction for this effort, and to gauge your current usage of distributed learning products, services, SCORM and xAPI. Learning Mgmt Systems SCORM/xAPI The target audience for this survey is anyone in the education and training community familiar with distributed learning. The survey should take no longer than fifteen minutes to complete. To participate in the survey, click the link below and begin! link].
SCORM Explained [INFOGRAPHIC]
LearnDash
MARCH 4, 2014
If you have been part of any elearning program, chances are you have heard of SCORM, but perhaps didn't know exactly what it means. Even for the seasoned elearning professional, SCORM can be somewhat tricky to grasp. There could be a variety of reasons for this (one of which being that the technology used for SCORM is rather dated). elearning SCORM tin can api
Track and trace Learners results. What do SCORM compliance, AICC, XAPI and CMI5 mean?
Challenge to Learn
APRIL 21, 2015
Or are you just confused by all the abbreviations like: SCORM, AICC, XAPI, and CMI5? Here SCORM and SCORM compliant. SCORM is a standard in e-Learning that makes it possible to track and trace the results of your learners in a Learning Management system (LMS). course is SCORM compliant  when it meets the requirements of the standard set by the ADL. SCORM 1.2
Microlearning Whitepaper: Small Bites, Big Impact
Advertisement
But this doesn't mean that microlearning is simply about creating 1-minute videos or putting. created equal. Supports multiple content formats to suit various learning needs It should also support microlearning content of various types, including video, Tin Can, SCORM, text or images; which allows you to leverage existing content and create new. Microlearning in action.11
Behavior