Trina Rimmer
Custom
Related Topics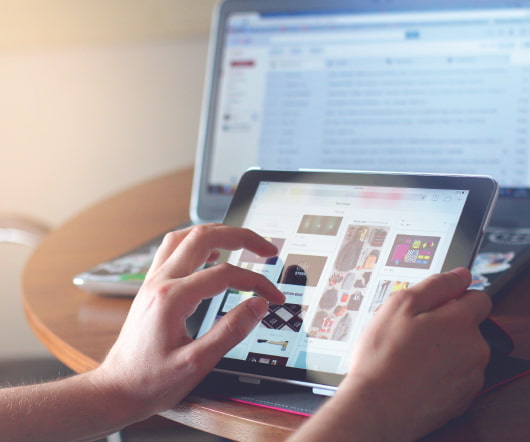 Repeat After Me: eLearning is a Technology Solution
Trina Rimmer
MAY 3, 2013
That means it comes with all the complexities that accompany any other technology including software, websites, custom apps, or new systems. Dear clients, In my 3+ years as a freelancer, I've worked with many different types of companies and organizations – everything from huge Fortune 500s with a global audience to small, local businesses with less than 20 employees. Helping small businesses gives me an opportunity to collaborate and design affordable, scalable learning solutions and lay a foundation of good practices. Spend money on good design. UI, graphics, branding, etc.)
4 Writing Tips for Better Learning Content
Trina Rimmer
AUGUST 14, 2014
They also don't care about your mission statement, your CEO's strategic plan, or your 4 pillars of customer service. A SME hands you their source material for a critical training project. Well, neither will your audience. So now what? How do you turn wordy corporate speak into compelling, purposeful content? 1. Speak to the individual. Ask SMEs to paraphrase wordy corporate speak.
Confessions of an Occasionally Lazy Instructional Designer
Trina Rimmer
JANUARY 16, 2012
Or when the call-center's average wait times are up, we must need more/better telephone customer service training, right? On occasion I've taken design shortcuts that resulted in mediocre (maybe even some lousy) eLearning. There, I said it. In some more recent cases, the design shortcuts I took seemed necessary because of the timeline for the project. So now it's your turn to 'fess up.
Feeling Creatively Blocked? Try Consciously Procrastinating
Trina Rimmer
SEPTEMBER 21, 2011
I've never been shy about my love/hate relationship with the corporate training video. Most suffer from a serious lack of authenticity and all but the rarest few come across as contrived, over-wrought, or  just plain silly (case in point: " Grill Skills "). Instead, the client requested that I write a scripted video with actors, a task I've undertaken dozens of times before.
Choosing an LMS for Customer Training
Advertisement
Do you focus on customer and partner education? This eBook walks through the unique needs of external trainers and outlines key considerations when choosing an LMS for customer trainingYou likely face different challenges than trainers who focus on internal employees.