Develop
Learning
Related Topics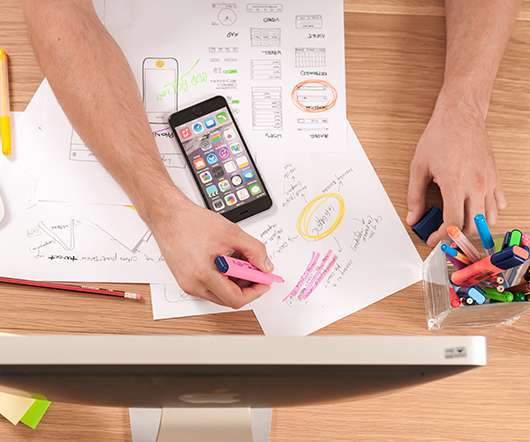 The Future Role of Learning & Development
mLevel
APRIL 22, 2016
Michael Moe, Deborah Quazzo and the whole ASU GSV team put on an amazing event. I had the privilege of participating in a panel discussion titled " Workforce Development That Works. " The panel was hosted by Nathan Blaine, Executive Director at Corporate Executive Board, and included David Blake, CEO of Degreed, Stephen Bailey, CEO of ExecOnline, Sang Yoon, Head of Learning Strategy & Curriculum at Google, and myself as panelists. It was a fascinating discussion covering a wide range of topics around the future of corporate learning and skills development.
I'm Glad Millennials Scare Learning and Development
Association eLearning
JULY 13, 2016
The learning and development (L&D) world seems to be confused by, if not outright afraid of, millennials. In many cases, the shift from classroom training toward blended learning and eLearning has just meant the learners can sit somewhere other than in a classroom while they endure a lecture or get pelted by bullet points. Curious about the ruckus, I did some research.
Online Learning Conference: eLearning Development
I Came, I Saw, I Learned
SEPTEMBER 22, 2014
We're deep into day 2 here in Chicago. This crew has been hard at work writing scripts and producing eLearning using every tool under the sun including Adobe Captivate, Adobe and Articulate Presenter, Articulate Storyline, and Techsmith Camtasia Studio. Adobe Captivate
How to Train and Develop Millennials
Gyrus
AUGUST 24, 2016
How to Train and Develop Millennials. It is important that we try to understand exactly the training and development challenges that they may represent. As a millennial myself with a fair amount of work experience, I offer a unique perspective on how learning works differently for myself than people that have filled my roles before me. Thirdly, use social learning.
Move Beyond Learning to Applying: A Modern Management Development Program
Advertisement
1 kineo.com info@mplus.kineo.com 312-846-6656 Hard to believe that it's been almost 20 years since the term "eLearning" entered the corpo- rate learning lexicon. learning nuggets. development needs. or "very ready" in learning and development in. Learning. Development experts know, however, that. just on learning but on learning and doing.
Program