Develop
LMS
Related Topics
Learning Management Systems: Why You Need One
eLearning Brothers
APRIL 20, 2016
A Learning Management System (LMS) is a platform that enables the storage and delivery of learning content for the purpose of training and educating employees. The idea of choosing an LMS can be daunting. But before you decide to jump into the LMS search, it's important to identify why you need this system in the first place. Business results.
Top 5 Benefits of Using a Learning Management System
eLearning Brothers
DECEMBER 29, 2014
Learning management systems are web-based or software applications that allow companies and educational institutions to deliver content and resources to their learners and manage their delivery. These systems often provide easy ways for instructors to create and deliver their content while simultaneously monitoring participation and assessing performance.
Learning Management Systems and You
Association eLearning
APRIL 9, 2015
People always want to know how their association could benefit from a Learning Management System (LMS). To Find yourself a good LMS. Cue the 1950's film strip… "Learning Management Systems and You!". An LMS is a system for managing learning. So, there you have a quick overview of what an LMS can do for you.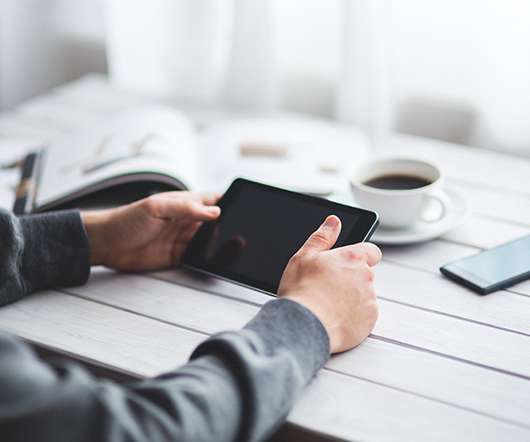 The Compliance Learning Management System (LMS)
Gyrus
DECEMBER 3, 2015
Last week Gyrus Systems earned a "Top 10" award from Talented Learning in the " Best Employee Compliance LMS " category. Gyrus Systems is pleased to have our efforts recognized by a well-respected organization like Talented Learning. According to Talented Learning, " You can't get away from where LMSs started.
Whitepaper: When The LMS Isn't Enough
Advertisement
When the LMS isn't Enough How to Turbocharge Your LMS and Improve. Learning Retention for Bottom Line Results W H I T E P A P E R 2Table of Contents. The LMS is running out of gas.3 The LMS doesn't have enough horse power.4 Introducing the Axonify Continuous Learning Model.8 3The LMS is running out of gas. Employees aren't learning more.
LMS