Develop
Organization
Related Topics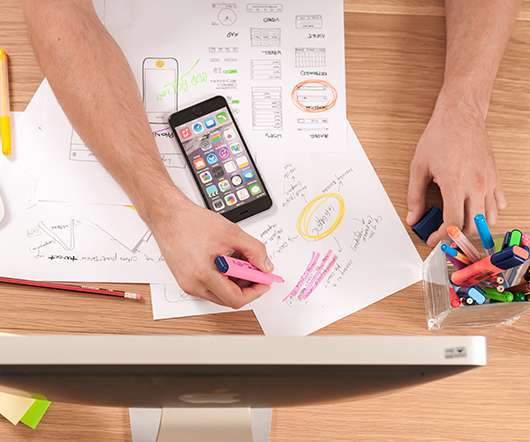 The Future Role of Learning & Development
mLevel
APRIL 22, 2016
Michael Moe, Deborah Quazzo and the whole ASU GSV team put on an amazing event. I had the privilege of participating in a panel discussion titled " Workforce Development That Works. " The panel was hosted by Nathan Blaine, Executive Director at Corporate Executive Board, and included David Blake, CEO of Degreed, Stephen Bailey, CEO of ExecOnline, Sang Yoon, Head of Learning Strategy & Curriculum at Google, and myself as panelists. It was a fascinating discussion covering a wide range of topics around the future of corporate learning and skills development.
Developing an Organization-wide Culture of Learning – Some Tactics
G-Cube
JUNE 24, 2015
It is a proven fact that organizations where employees take pain to gain more knowledge, stay competitive and become better over the time. Some organizations try to encourage learning by providing adequate training and learning infrastructure – Learning Material, Training Class Rooms, Trainers, Learning Management System , and pertinent content. Space for learning. Learning
Aligning Employee Learning with the Organization
The Peformance Improvement
AUGUST 12, 2016
Improving employee learning and performance in organizations today means systems change. wish it were otherwise, but learning is not just a classroom activity anymore, it must be a total system activity that takes into account strategic goals of the organization, the culture of the organization (values, beliefs, artifacts, structure, etc.), It's not in the workflow. David H.
Is Your Organization Ready for eLearning?
eLearning Brothers
MAY 26, 2016
The value of eLearning is abundantly apparent to those of us working in the training and development industry. However, while we see the benefits and advantages of using eLearning, that doesn't always mean that an organization is ready to embrace eLearning with open arms. An organization's ability to deliver eLearning courses is contingent upon learners' technological skill level.
Move Beyond Learning to Applying: A Modern Management Development Program
Advertisement
customers"--that is, our organization's leadership. smell in a lot of organizations. in their organizations' abilities to meet their skills. development needs. of respondents rated their organizations as "ready". or "very ready" in learning and development in. Development experts know, however, that. Marketers have learned to organize staged.
Metrics