Develop
Support
Related Topics
Five Ways eLearning Supports Remote Workers
eLearning Brothers
AUGUST 10, 2016
When managers, direct reports, and colleagues work side-by-side, it's easy to create a supportive work environment. An eLearning onboarding experience helps establish a commitment between the organization and your new employee by providing information about organizational culture, performance expectations, and sources of support that will make it easier for a new hire to adjust.
Developer Diaries: A Healthier Developer
eLearning Brothers
APRIL 29, 2016
When working from home, Instructional Designers and Developers can easily fall into a routine that involves a lot less getting ready for the work day and a lot more getting straight to work – which can be problematic for many of us who call home their office. During the day, I will sit for many hours, sometimes during marathon development sessions lasting up to three hours. Got dogs?
How to Support Bilingual eLearning
eLearning Brothers
MAY 11, 2016
But, if you're creating content that will be translated into multiple languages to support bilingual eLearning, you and your learners will benefit if you're proactive , understand the parameters, and work with a qualified translator. Liz Sheffield is a freelance writer with a background in training and development. This is my mother. Her name is Gayl," I said.
JIT Performance Support Mobile App Development
Upside Learning
AUGUST 2, 2011
I mentioned before in one of my posts about the growing use of smart phones application as a form of Just-in-Time performance support; as mentioned before ; I feel eventually technology will enable individuals and not just companies/departments to deliver applications. When developing applications for just-in-time performance support, here are some items I keep on my checklist.
Move Beyond Learning to Applying: A Modern Management Development Program
Advertisement
development needs. or "very ready" in learning and development in. Development experts know, however, that. such as using technology to support structured. development – back into the process. development for new front-line managers. we're using to support this journey. Journeys." We believe that people typically develop proficiency in a.
Program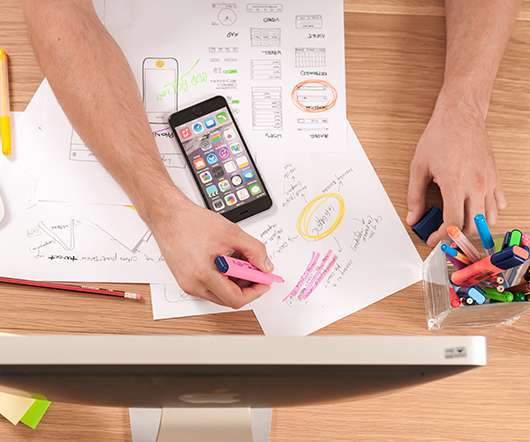 Performance Support Goes to the Oscars
Allison Rossett
MAY 23, 2013
Much of mobile training and development is broken. Mobile has much to offer organizations, in general, and training and development units, in particular. How can a retailer use mobile performance support to deliver business impact?  This is just the beginning of the use of performance support in retail via mobile devices. Screens are small and content is long.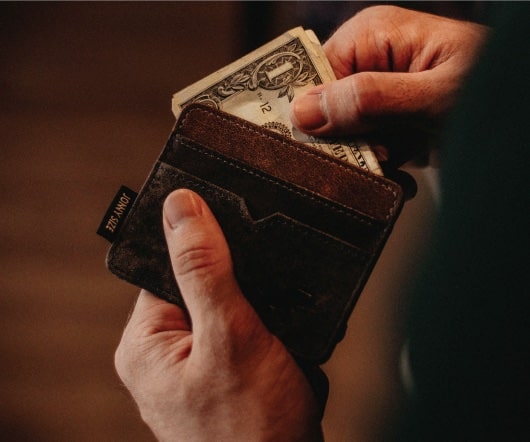 Performance Support: Just Gimme Three Clicks!
Living in Learning
APRIL 1, 2016
Critical demands for ensuring workforce agility and resilience manifest beyond the current scope of the best training programs; the best training design, best development and delivery practices that many L&D organizations rely upon as standard methodology. 70:20:10 AGILE Change Leadership EPS readiness assessment EPSS Learning Ecosystems MOOCs Performance readiness assessment Performance Support Performer Support Sustained Capability EPS intentional design moments of need
9.5 Essential eLearning Development Tips
eLearning Brothers
JANUARY 13, 2015
In this blog post, I mention nine and half eLearning development tips that could save you time, money, and help your eLearning to be more awesome than it already is. So if you are am elearning developer or instructional designer, these tips are going to awesome. #1. When I am handed a storyboard to develop, I first look it over and identify common activities and visuals.
How to Use a Learning Management System for Performance Support
Absorb LMS
DECEMBER 6, 2012
About a dozen years ago, learning and development professionals thought performance support was bigger than Tom Hanks , Meryl Streep , and The Beatles all rolled into one. Conferences about performance support were filled to capacity. Electronic performance support support systems (EPSS) were the rage. Intuitive design became a higher priority.
New Brandon Hall Group report forecasts major shift in 2016 online learning trends
Advertisement
Research Summary 2016 Learning Technology Study: Summary of Top Findings The technology employed to deliver Learning and Development has grown increasingly varied and complex. Source: 2016 Brandon Hall Group Learning Technology Study (n=302) Figure 1 Top 5 Learning & Development Priorities © 2016 Brandon Hall Group. © 2016 Brandon Hall Group. Licensed for Distribution by Docebo.
Brandon Hall