DevLearn
eLearning Strategy
Related Topics
Thoughts on Learning Design Strategy
Clark Quinn
NOVEMBER 29, 2016
At the DevLearn conference, I ran a Morning Buzz on Learning Design Strategy. I'm happy to say that the participants threw in lots of ideas, and I thought they were worth capturing. These are all elements that indeed contribute to strategy. What gaps are we seeing in learning design strategy? design strategyAll are real problems. What are possible solutions?
I'm Speaking at #DevLearn
eLearning Cyclops
AUGUST 3, 2014
I''m excited to be presenting again at the DevLearn conference this fall. Be Concise: Designing for On-the-go Learners eLearning designers often face complex training topics that are difficult to deliver concisely. In this session you will learn a strategy for keeping learning concise while remaining impactful, engaging, and retaining your audience. DevLearn eLearning IMPS IS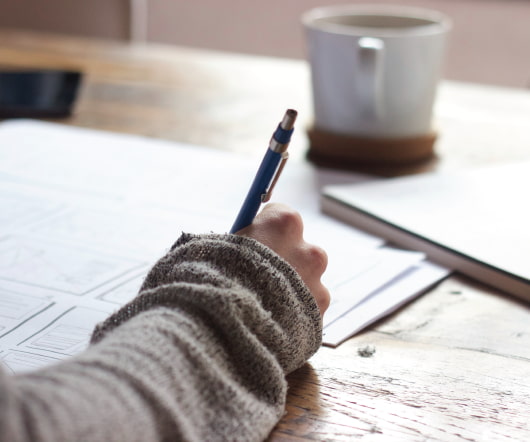 Demoing Out Loud (#wolweek and #DevLearn)
Clark Quinn
NOVEMBER 8, 2016
Demoing is a form of working out loud, right?  So I recently was involved in a project with Learnnovators where we designed some demo elearning (on the workplace of the future), and documented the thinking behind it. (The Second, if you'll be at DevLearn next week, I'll be demoing the resulting course at the DemoFest (table 84). The post Demoing Out Loud (#wolweek and #DevLearn) appeared first on Learnlets. design meta-learning social strategyOnce it does, you see more awareness of activity, improved outcomes, and more. Hope to see you there!
Karen McGrane #DevLearn Keynote Mindmap
Clark Quinn
NOVEMBER 18, 2016
Karen McGrane closed the DevLearn conference talking about adaptive content. Plus, given that I riffed on background integration in my ELearning strategy pre-con and then content strategy as a session in the xAPI camp the next day, this is a talk I was eager to hear (congrats to the eLearning Guild for putting the topic on the table). strategy technology