Digital
Education
Related Topics
Mapping Digital Skills in HE
Dont Waste Your Time
JULY 9, 2015
A few weeks ago this image/infographic was doing the rounds and being tweeted in my network (thank you Catherine Cronin!) – mapping digital skills in Irish Higher Education. Video: Your Digital Impact via @sidneyeve. The Future of Higher Education in a Digital Age. Examples include the humble (?) What do you think – do they have everything here?
Digital Badges for Educational Achievement
Web Courseworks
DECEMBER 12, 2014
The result: helping people of all ages gain and display 21st century skills and unlock new career and educational opportunities. If you're an association education or technology director, you might be intrigued by the possibility of bringing badges to your members. The post Digital Badges for Educational Achievement appeared first on Web Courseworks. social media).
3 Trends of Digital Education
LearnDash
APRIL 27, 2014
Digital content delivery is opening new possibilities in education. But how do you define digital education? suppose there could be a variety of defining figures, but there are three trends in particular that the digital education trend brings to the traditional teaching methodology – all improve learning outcomes. 1. Today they equate to 19.5%.
7 Characteristics Of A Digital Mindset
Learnnovators
APRIL 19, 2016
The digital five forces – Social Media, Big Data, Mobility and Pervasive Computing, Cloud, and AI and Robotics – are disintermediating, disrupting and deconstructing the old world order. Dealing with this mega disruption calls for a digital mindset, which is not equal to tech savviness or the ability to use Facebook, Twitter and Instagram with ease. Growth Mindset. Agile Approach.
Digital literacies in the age of remix
Learning with e's
JUNE 12, 2016
I presented this latest version of my digital literacies model at the 2016 Solstice Conference hosted by Edge Hill University. The personal dimension should be equally clear, because the components in this column are focused on personal organisation of space, digital identity and personal branding. This aligns neatly to White and Le Cornu's Digital Residents theory. White, D.
Create the digital image you want
Dont Waste Your Time
JUNE 4, 2014
Whether you use the term digital footprint or digital image social identity or online profile or some variant, there is much discussion on and around how we portray ourselves online, and how those who access that see us. Here they are (click on the image for the full interactive versions): Create the digital image you want. Your Digital Footprint, your future.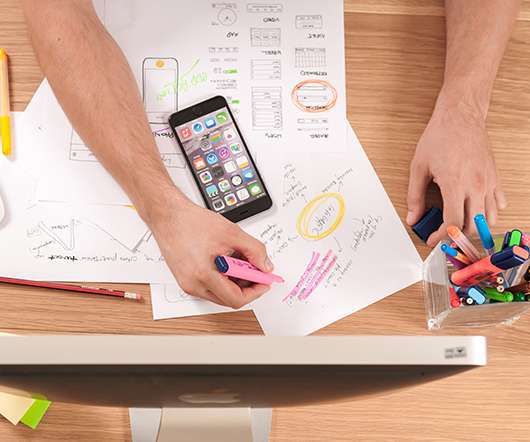 The Roadmap From 'Digital Immigrants' to 'Digital Natives'
Administrate
SEPTEMBER 8, 2016
Nearly 15 years ago, educational thought-leader Marc Prensky wrote, in a piece on 'Digital Natives, Digital Immigrants': "Today's students are no longer the people our educational system was designed to teach." This statement was apt in 2001 and with technology's rapid development, it's perhaps even more valid for many of today's 'digital learners' Read More Published on September 8, 2016. All Training Tips
Digital me, digital you
Learning with e's
APRIL 30, 2013
All of these activities leave behind a trail, a digital footprint, a record of where we have been and what we have done. More significantly, in psychological terms, we are developing our personal digital presences, and modifying our digital profiles. Clearly, digital identity is a complex proposition to talk about. Unported License.
Making sense of digital
Learning with e's
OCTOBER 14, 2016
Our most recent #EDENchat focused on digital competencies and digital literacies, and the conversation was dynamic and fast moving. have already written extensively about digital literacies and have presented several keynotes at international conferences where it features heavily. Related posts What digital literacies? The full schedule of #EDENchats is here.