Director
Learning
Related Topics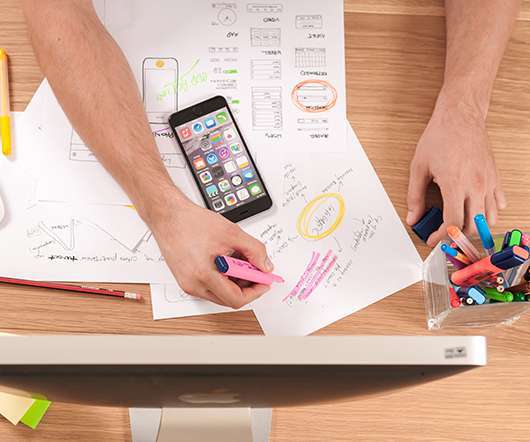 The Future Role of Learning & Development
mLevel
APRIL 22, 2016
Michael Moe, Deborah Quazzo and the whole ASU GSV team put on an amazing event. I had the privilege of participating in a panel discussion titled " Workforce Development That Works. " The panel was hosted by Nathan Blaine, Executive Director at Corporate Executive Board, and included David Blake, CEO of Degreed, Stephen Bailey, CEO of ExecOnline, Sang Yoon, Head of Learning Strategy & Curriculum at Google, and myself as panelists. It was a fascinating discussion covering a wide range of topics around the future of corporate learning and skills development.
A Conversation with Louise Pasterfield, Managing Director/CEO of Sponge UK
Kapp Notes
NOVEMBER 23, 2015
Our focus is on making learning deeply absorbing so people connect with and apply what they learn. Our clients come to us with a wide range of workplace challenges and we devise learning solutions to fit their exact needs. So rather than dwell on what I wish I had known, it is all about what are the next things I want to learn. Learning to vote, game by Sponge UK.
7 Things About eLearning Your CEO/Executive Director Wants to Know
Association eLearning
SEPTEMBER 3, 2015
As an Education Director, you see the writing on the wall, and have decided that eLearning is the answer your association's needs. But wait…How will you explain eLearning to your Executive Director? Here are 7 things about eLearning your CEO/Executive Director will want to know. 1: How much will it cost? Will people actually learn anything? An LCMS?
2015's Top 10 Trends in HR, Talent and Learning Strategies—Part 1
Lambda Solutions
JANUARY 19, 2015
If you share our enthusiasm for the quickly changing work world, you will be keen to learn the trends this year in corporate HR, talent management and learning. cloud based talent management corporate training Performance Management Talent Management Learning Management System LMS Talent Management System HR Director HR trends human resources talent aquisition
Seven Simple Secrets to Off-the-Shelf Course Success
Advertisement
Teams who learn. take the same training at the same time also benefit from the social nature of this learning. What are some signs that it's a good time for individual or team learning? what they learn in training. Finally, they might not be able to apply the learning in their. learned in the training. Secret 4: Socialize the Learning with Others.
Help