Mon.Jul 25, 2011
Three things all teachers need
Learning with e's
JULY 25, 2011
Last night I took part in a 3-way Skype podcast recording for TeacherCast.ne t , which was hosted by Jeff Bradbury, who is based in Philadelphia, USA. My co-panellist was Mark Greentree , who was speaking from Sydney, Australia. One of the scheduled questions which we never got around to addressing was: What should a parent expect from a teacher in the 21st Century? This is vitally important.
The Smart Worker : learning continuously with social media
Jane Hart
JULY 25, 2011
Tweet. In the first of my blog posts on helping L&D department move forward, I want to focus on how we can help others learn continuously using social media. "today's work environment doesn't tolerate learners stepping out of their workflow to learn unless it is absolutely vital to do so.  The next online social activity takes place 29 August – 7 October 2011.
Help us #save new born babies lives by using #mobile devices for #ultrasound
Ignatia Webs
JULY 25, 2011
"Why not save the lives of new borns by making use of mobile devices that can be used for ultra-sound?" with this simple idea my wonderful and inspiring colleagues Vincent De Brouwere and Fabienne Richard started a quest to get a new mobile project up and running. If we get enough votes, the project will be funded by the Belinda and Bill Gates foundation. Thanks in advance!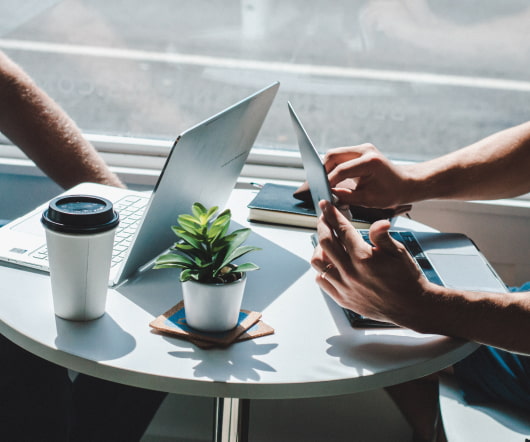 Winners are grinners
E-Learning Provocateur
JULY 25, 2011
It is with much pride that I share the news that I have won the LearnX Best Learning Leader Blog award! This is a very prestigious award in the Asia-Pacific region, and I am honoured to nominated let alone be selected. Congratulations to my fellow winner in the category, Ainslie Hunter, who authors the excellent blog Courses That Matter. award blogging Best Learning Leader Blog learnx
Steps to make your Flash courses mobile compatible
Advertisement
Stuck with a bunch of Flash-based courses that cannot be viewed on mobile devices? This eBook will take you through the steps to convert existing courses into HTML 5 format and make it compatible with the latest devices and browsers.
Templates
More Trending