Tue.May 06, 2014
eLearning: Free Zombie Characters
I Came, I Saw, I Learned
MAY 6, 2014
by AJ Walther    Even though Halloween is months away, you can still inject a bit of terror into your eLearning.    Head over to NuggetHead to download free zombie eLearning characters. Not only are these zombie characters fun, but with some creative imagining they could be ideal for a range of professional eLearning circumstances. eLearning: Finding Characters.
Use interactive video in your flipped classroom
Edynco
MAY 6, 2014
Use of videos represents the basis for the flipped classroom teaching model. Even though I've already described the benefits of using videos in teaching in my previous post – Why you should add video to your teaching , I have to emphasize one more aspect of the use of a video. The linear nature of a video forces the student to acquire information without any interaction. Example.
Multiple pathways: Blending xMOOCs & cMOOCs
George Siemens
MAY 6, 2014
I'm running a MOOC on edX in fall on Data Analytics & Learning (registration will be open soon). As part of this process, we organized a designjam recently bringing together 20 or so folks to think through the design process. I'll post separately on this event. After much discussion at our designjam, I've concluded that cMOOCs and xMOOCs are incompatible.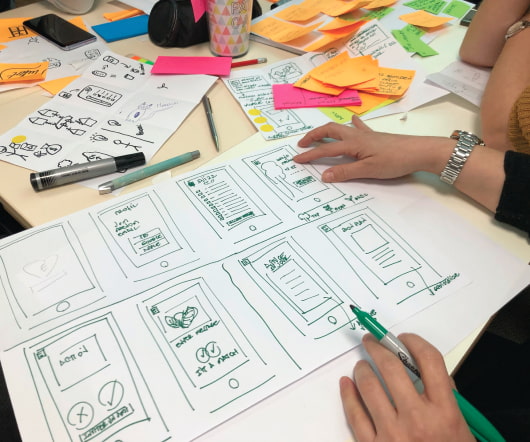 The Big 7: Create Online Courses Based On These Principles of Learning
SHIFT eLearning
MAY 6, 2014
There are principles of good learning design and delivery every training professional should be aware of. These are not mere abstractions but rather serve as a practical guide in planning effective online training programs. In fact, Geri E. McArdle, in his book Training Design and Delivery , encourages training professionals to become familiar with these and apply them later. Basically, i f they understand these principles and weave them into their training, they''ll create more effective online learning experiences. 1. Part or Whole Learning. Whole learning is the exact opposite. Feedback.
Get an Exclusive Articulate Storyline Game Show Template from eLearning Brothers
Advertisement
Download one of the most popular game templates from eLearning Brothers with a look and feel exclusively made for eLearning Learning subscribers! eLearning Brothers creates awesome templates and assets to help you look like an eLearning Rockstar!
More Trending