Tue.Apr 24, 2012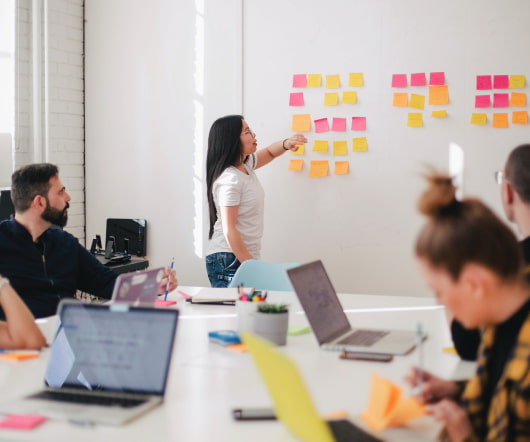 Effective Video Training – Breaking it down
Social Learning
APRIL 24, 2012
It's no surprise that the use of video in corporate training continues to gain in popularity among corporate      Learning and Development departments. Brandon Hall, the research firm based out of Delray Beach, FL, polled over 300 training professionals back in 2011 and found the top 2 reasons for using video in training – effectiveness and high engagement. People respond to video.
The New Adobe Creative Suite (CS6) is a Sign of the Mobile Times
mLearning Revolution
APRIL 24, 2012
First, I would like to congratulate my former Adobe colleagues, who worked on the new Creative Suite 6 apps. After watching the launch presentation yesterday and keeping an eye on what people are saying about it on Twitter, I think it's safe to say that this has been one of the most impressive and successful launches in the history of Adobe. All truly great examples of a Post-PC era.
New version of Camtasia for Mac bends time and space
Visual Lounge
APRIL 24, 2012
Image credit: Tomasz Stasiuk We don't usually give codenames to minor releases but if we did, this one would be called Dr. Who. That's because it's all about transcending the barriers of space and time. You read that right. And Space. Camtasia for Mac 2.1 delivers clip speed , the #1 feature request from Camtasia for Mac users-- as voted by our user community. So much for bending time.
Blogphilosophy: mega #PhD is more in touch with the contemporary, interdisciplinary #networked world
Ignatia Webs
APRIL 24, 2012
As I am looking around for PhD places (if you know of a call that would be open to a proposal on open learning via mobile devices, feel free to let me know), I realized that doing a PhD on my own is simply no longer logical in this new networked world. The least I could do is hook up with other researchers to start what could be called a collaborative mega-PhD. Nevertheless I would be up for it.
Get an Exclusive Articulate Storyline Game Show Template from eLearning Brothers
Advertisement
Download one of the most popular game templates from eLearning Brothers with a look and feel exclusively made for eLearning Learning subscribers! eLearning Brothers creates awesome templates and assets to help you look like an eLearning Rockstar!
Templates
More Trending