Wed.Mar 28, 2012
Employee Satisfaction and Engagement Once Again Linked to Financial Success
The Peformance Improvement
MARCH 28, 2012
Still another study , recently published by The Forum at Northwestern University, supports the notion that satisfied and engaged employees are essential to the financial success of companies. Dr. James Oakley , now Associate Professor of Marketing at UNC Charlotte's Belk College of Business, led this comprehensive study of these factors across a sample of 100 media companies. They used R.A.
Pinterest, what's the fuss?
Dont Waste Your Time
MARCH 28, 2012
In the fast-paced world of Internet start-ups and social media companies Pinterest has been around for a couple of years already. It has however gained a lot of interest in the past few months after high profile names start using it, and a slightly dubious legal issue it needs to address (more later). But, what is Pinterest ? " Does that make sense? Be Creative. Give Credit. Web 3.0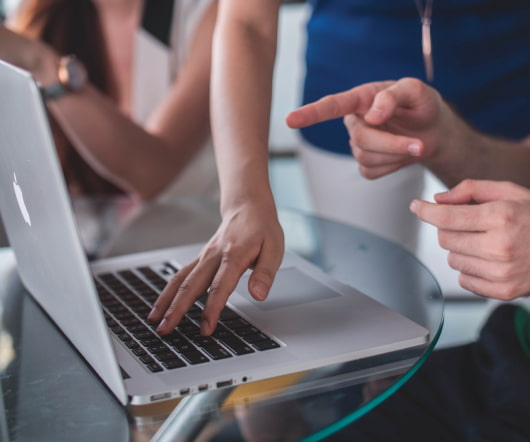 Adobe Captivate: Apply Your Changes
I Came, I Saw, I Learned
MARCH 28, 2012
by Kevin Siegel    Over the past several months I've written myriad articles extolling the value of using styles on slide objects (including how to  reset them ,  clone them  and how to create styles  on the fly ). Have you been a good developer? Are you using Object Styles? I'm going to give each and every one of you the benefit of the doubt. Read on.
How to Choose Between On-Demand and Instructor-Led Training
Advertisement
Not sure whether to offer on-demand or instructor-led training, or both? Each has its pros and cons and your decision will depend on your organization's needs and goals. Download this eBook to learn which option is better at scale, as well as the resources needed to implement each training type.
More Trending