Tue.Apr 17, 2012
The "m" in mLearning means More
mLearning Revolution
APRIL 17, 2012
When you go to a conference on Mobile Learning or attend a webinar, you pretty much know the drill; the Presenter spends most of his or her time going through a long list of challenges we face as an eLearning industry considering the move to mobile learning (mLearning). And when we do this, invariably innovation follows. Obviously, you can't do that using your desktop. Send to Kindle.
Adobe Captivate 5/5.5: Wacky Shapes Rule
I Came, I Saw, I Learned
APRIL 17, 2012
by Kevin Siegel    Captivate ships with a set number of Caption types. If you're a graphic designer (or know someone who is), you can always create more Caption types. However, the  process of creating a custom Caption type  can be a bit tedious. When finished, click at the beginning, or double-click, to close the shape.)  Looking to learn Captivate quickly?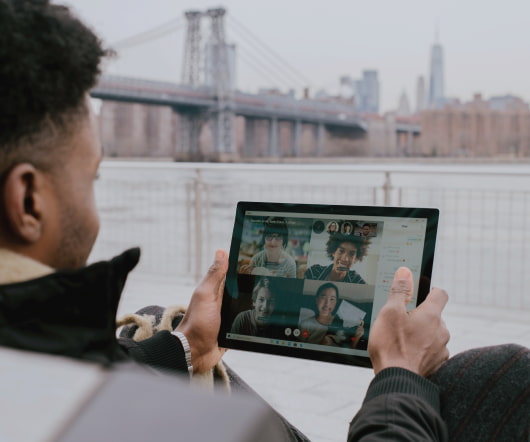 Flipping Corporate Learning
Jay Cross
APRIL 17, 2012
Flipping learning is big in education. It will be big in corporate learning. Let's not blow it. How do you flip learning? Khan Academy is the poster child for flipped learning. Sal Khan has produced more than 3,000 short videos on a variety of topics. Students watch the videos before coming to class. Millions of students are learning this way. Flipping makes a ton a sense. Flipping Stanford.
14% of Employees Value Corporate Training as Essential to their Learning
Corporate eLearning Strategies and Development
APRIL 17, 2012
14% is not good. Shocking? Almost 70% went even further and marked company training as somewhat or not important. What's up with that? As someone who has suffered through horrific corporate training experiences this does not surprise me. As someone who has spent more than 15 years working to make corporate training better, this annoys me. In my opinion this is not a training problem.
[Study] The Anatomy of a Training Course
Advertisement
More Trending