Wed.Nov 16, 2011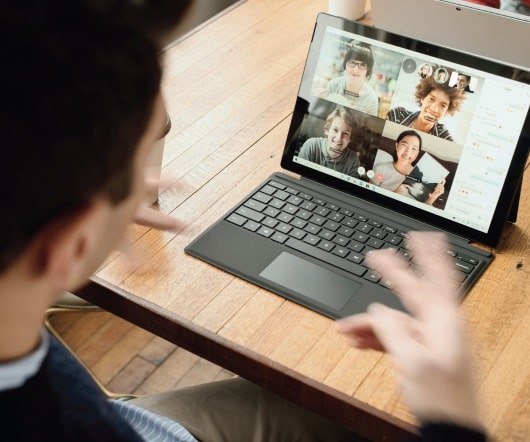 eLearning: Tips for Better Data Representation
I Came, I Saw, I Learned
NOVEMBER 16, 2011
by AJ George. recently attended an Edward Tufte course on "Presenting Data and Information." " If you are unsure of who Edward Tufte is, I would suggest checking out his Wikipedia page. Here are some of the top tips I took away from the course: Stop Assuming Your Audience is Dumb Have you noticed that PowerPoint presentations and eLearning modules will often do the "slow reveal," only showing one bullet point at a time? Why do we do that? Do we think that our audience cannot handle all the information at once? Tufte pointed out that readers of George A.
eLearning Development: Haste Makes Waste
Upside Learning
NOVEMBER 16, 2011
Make haste slowly. Benjamin Franklin. We're getting used to instant search, instant news, instant messages, instant updates, instant food, instant banking, and instant everything. In this world of instant gratification sometimes we need to take a moment and think is everything really necessary 'now'?  Aren't there things that need more time to be created properly, created beautifully? 
5 Calls for #papers, presentations or/and proposals for #mlearning and #eLearning
Ignatia Webs
NOVEMBER 16, 2011
If anyone is organizing a conference, workshop. feel free to send it to me @ignatia I will gladly add it to the next call for papers post. EdMedia attracts more than 1,500 leaders in the field from over 70 countries. eLearning Africa is the premier gathering place for all experts and stakeholders engaged or interested in ICT-based education, training and development on the African continent.
Infographic: LinkedIn Bootcamp: Basic Training For The Personal Marketer
Mindflash
NOVEMBER 16, 2011
LinkedIn is the proverbial dark horse of social media: we all know it's there, but few of us use it to its full potential. With just a little bit of effort you will see how the powerful social site can help you market yourself and your business far more than you imagined. Click image to enlarge). Online Training LinkedIn Marketing social media training
Get an Exclusive Articulate Storyline Game Show Template from eLearning Brothers
Advertisement
Download one of the most popular game templates from eLearning Brothers with a look and feel exclusively made for eLearning Learning subscribers! eLearning Brothers creates awesome templates and assets to help you look like an eLearning Rockstar!
Templates
More Trending