Tue.Nov 06, 2012
Challenges Facing Trainers Trying to Implement Serious Games
Kapp Notes
NOVEMBER 6, 2012
Here is a question I was asked the other day and some of my thoughts. What is the greatest challenge still facing trainers trying to successfully implement serious games and simulations to train their workforce? And how do you recommend they meet this challenge? Using Xbox Kinect to learn to direct a plane. Image Courtesy of Designing Digitally. To learn more, check out: Games
The Four Stages of Mobile Maturity
Upside Learning
NOVEMBER 6, 2012
After posing some questions about what constitutes a mobile learning ecosystem , I've continued working towards a model that can describe a mobile learning ecosystem, a task far harder than initially imagined. As has been discussed endlessly on our blog before, the future of learning is mobile. Keeping it simple –. Stage 1 – Infancy. First mobile devices make an entry into the organizations.
Designing Backward and Forward
Clark Quinn
NOVEMBER 6, 2012
At the recent DevLearn, several of us gathered together in a Junto  to talk about issues we felt were becoming important for our field. Let me try to make that concrete. In my mind, the focus should be on what decisions learners should be making at this point, not what rote things we're expecting them to do.  If it's rote, we're liable to be bad at it. if they're people).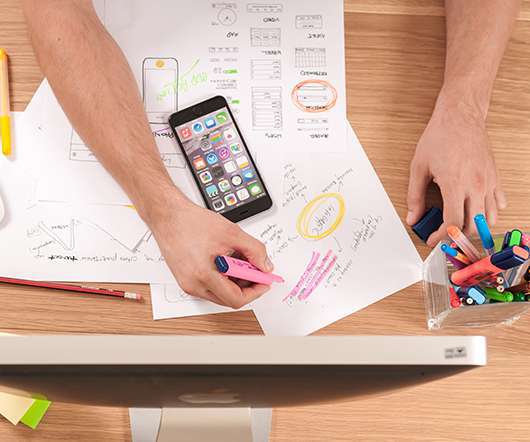 Free CIDER session on #Ubiquitous #MOOCs and learner interactions
Ignatia Webs
NOVEMBER 6, 2012
Tomorrow, Wednesday 7th November, I will be presenting one of the free CIDER sessions organized by the Canadian Institute of Distance Education Research. The title of this 40 minute presentation (with interactions during or after) will be: Looking at Ubiquitous MOOC Learner Interactions. During this session, I will take a look at what MOOCs are and how ubiquity affects learner interactions. MOOCs are a contemporary course format that allows students from all parts of the world to connect and interact on specific topics. Registration is not required; so all of you are welcome!
Attract, Engage, and Develop Talent using Open Badges: An IBM case study
Advertisement
Companies have an incredible opportunity to use badges to help attract, engage, recognize and develop talent. There have been significant developments around digital credentials and particularly the fast rise of badges and micro-credentials. Learning Professionals need to be aware of what's happening and innovators should be taking a leading role. In this session, David will go through the well-known IBM Open Badge Program to help explain badge programs.
More Trending