Tue.Jul 19, 2011
eLearning and Fun: Two Words Not Normally Seen Together
Social Learning
JULY 19, 2011
Over at the Learning Circuits blog, the big question for July is "How do you make eLearning fun?  They are not asking for much there, are they? It depends on the topic, the audience, the organization and a myriad of other considerations. If you are creating an eLearning course on interpersonal skills, then sure, it can and probably should be fun. Wrong, wrong and wrong. 
Three 'MUST HAVE" best practices in teaching online courses
eLearning Acupuncture
JULY 19, 2011
If you came to read this posting to find a definitive list of best practices in teaching online courses, then please accept my apology. will not be compiling the large golden list of best practices in online teaching. Why you might ask? Well – because there is no definitive list. Please describe one thing the instructor did that hindered your success in this course. It's a must. What do you think?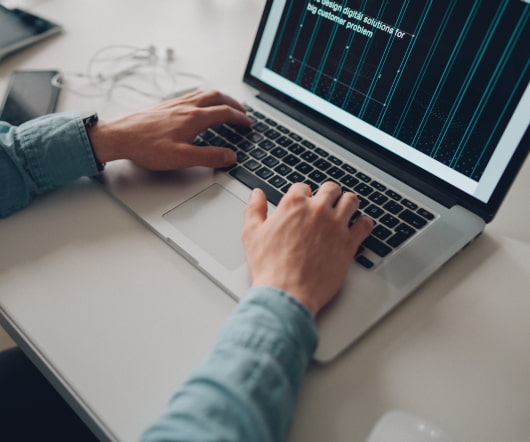 Knowing where to look is more valuable than knowing what
Clive on Learning
JULY 19, 2011
According to an article in last Saturday's Guardian , research conducted at Columbia University and reported in Science Magazine shows just how much people have come to rely on the internet as 'an external memory source that we can access at any time'. In one experiment, participants were given pieces of information to type into a computer. Half were told the computer would retain the information and the other half were told it would be erased. Only those in the latter group attempted to memorise the material. The emphasis has shifted from knowing 'what' to knowing 'where to find it'.
3 Simple Ways to Measure the Success of Your E-Learning
Rapid eLearning
JULY 19, 2011
Whenever I travel I like to spend some time hanging out with blog readers to answer questions. At a recent session someone asked, "How do I measure the success of my elearning?". That's kind of a tricky question. While we may all use words like "elearning" we don't always mean the same thing. Many organizations use the rapid elearning tools just to share information. Performance Improvement.
Attract, Engage, and Develop Talent using Open Badges: An IBM case study
Advertisement
Companies have an incredible opportunity to use badges to help attract, engage, recognize and develop talent. There have been significant developments around digital credentials and particularly the fast rise of badges and micro-credentials. Learning Professionals need to be aware of what's happening and innovators should be taking a leading role. In this session, David will go through the well-known IBM Open Badge Program to help explain badge programs.
Case Study
More Trending