Wed.Nov 14, 2012
Gamification In Learning
Upside Learning
NOVEMBER 14, 2012
There has been so much buzz around gamification recently that it can be difficult to separate the hype from the reality. With clients asking the first questions about In this post I'm attempting to draw some lines around gamification in learning. First off, as I understand it, gamification in learning means attempting to apply the principles that make individuals play games for thousands of hours.
Instructional Design Pointers shared by Nadine Jeffers
Raptivity
NOVEMBER 14, 2012
Recently, Raptivity had organized a Games Show Webinar where Nadine Jeffers shared some vital pointers on designing instructionally sound interactivity using raptivity. gist of these points is listed below: 1. Be Creative 2. Maximize Pictures and Colors 3. Movement Grabs [.].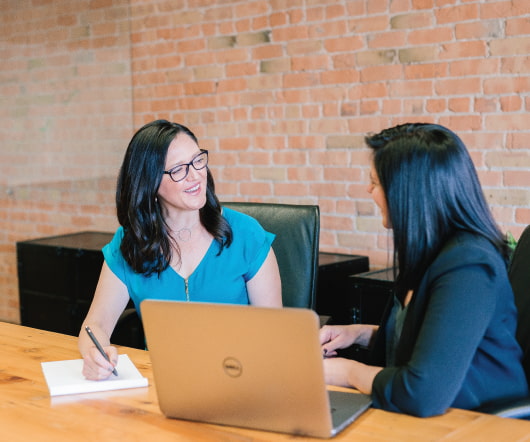 Solutions for learners with #disabilities using specific #social media
Ignatia Webs
NOVEMBER 14, 2012
Karel Van Isacker from PhoenixKM and VIPI just gave a presentation on social media in an accessible learning perspective. He gave an amazingly interesting talk. So if you are looking for inclusive education that can be accessed by all people, have a look at his presentation. Here are the slides provided by Karel, 15 slides with a mountain of information for people with and without disabilities.
You Can't Hug a Horse
Enspire Learning
NOVEMBER 14, 2012
I love horses. As young as I can remember I was collecting model horses, setting up jumping trails, learning forelocks from fetlocks, doodling Appaloosas and Oldenburgs in the margins of all my written assignments. These days, most of my writing takes the shape of design documents and scripts, and there's less room for horses in the margins. watched the cars slush by in the early snow. She asked.
Attract, Engage, and Develop Talent using Open Badges: An IBM case study
Advertisement
Companies have an incredible opportunity to use badges to help attract, engage, recognize and develop talent. There have been significant developments around digital credentials and particularly the fast rise of badges and micro-credentials. Learning Professionals need to be aware of what's happening and innovators should be taking a leading role. In this session, David will go through the well-known IBM Open Badge Program to help explain badge programs.
Case Study
More Trending