Fri.Feb 01, 2013
Using Game Design To Create Accomplishment Based Learning, Julie Dirksen #astdtk13 @usablelearning
Learning Visions
FEBRUARY 1, 2013
0. 0. 1. 2. Kineo. 1. 1. Normal. 0. false. false. false. EN-US. These are my liveblogged notes from a concurrent session with Julie Dirksen. I'm at the ASTD Tech Knowledge 2013 Conference in San Jose, California. Apologies for typos and incoherence. In ID school, we learned about the A and the D-esign part is mostly -- then all this cool stuff happens in this black box. Let's start with attention.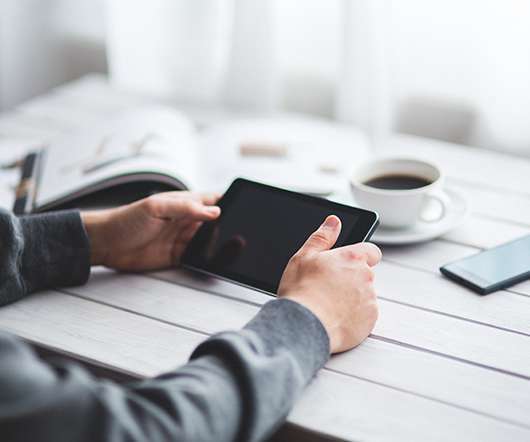 TechSmith Camtasia Studio 8: One Smart Player
I Came, I Saw, I Learned
FEBRUARY 1, 2013
by Kevin Siegel    When you are ready to make a Camtasia project available to your learners, you need to Produce it. Choosing the Produce and Share menu item (File menu) takes the source content and outputs it into a format that can be viewed by the learner. Arguably, the most common way to publish a Camtasia project is as a Flash SWF. This is an excellent solution because SWF files can be used by the vast majority of the world's personal computers, browsers and operating systems. According to Adobe, the Flash Player is installed on most of the world's computers. 
20. Why the majority of learning will take place online
Onlignment
FEBRUARY 1, 2013
The networked computer rather complicates the choice of learning media, primarily because the Internet accommodates both synchronous and asynchronous communication. If, as a learner, you want to collaborate with your peers in real-time, you can do so with all sorts of tools from simple text chat, to online telephony using tools like Skype, through to sophisticated web conferencing systems which provide a virtual classroom experience. Already the Internet combines many of the benefits of face-to-face and offline media. Maybe one day it will surpass them both. little pragmatism. Blog blended
Dipping a toe in the Flipped Classroom Waters with Ask3
Visual Lounge
FEBRUARY 1, 2013
So much material to cover. So little time. No wonder the flipped classroom movement keeps picking up steam. For 1to1 iPad classes, Ask3 can be used to take small, simple steps on the path of flipping your classroom. For those interested in wading in, here's how to get started: Toe-dipping : Record a mini-lesson. minutes, max! Ankle-deep : Add a question to your next mini-lesson.
Get an Exclusive Articulate Storyline Game Show Template from eLearning Brothers
Advertisement
Download one of the most popular game templates from eLearning Brothers with a look and feel exclusively made for eLearning Learning subscribers! eLearning Brothers creates awesome templates and assets to help you look like an eLearning Rockstar!
Templates
More Trending