Wed.Mar 09, 2011
Adobe Captivate: Pre-Edit Your Text Captions
I Came, I Saw, I Learned
MARCH 9, 2011
by Kevin Siegel. When you record a Captivate demonstration or simulation, one of the coolest things that Captivate can do for you is automatically create the text captions. All you need to do to enjoy this feature is select Add Text Captions for any of the recording modes prior to recording. By default, Captivate does not add the end of sentence punctuation to the text captions. Exit Captivate.  
2020 Curriculum
Learning with e's
MARCH 9, 2011
When I talk to teachers about the school curriculum, whether primary or secondary, guess what they want to discuss the most? Correct - assessment. When I crowdsourced for material for this series of blog posts on #learning2020 , a lot of the comments I received back were about assessment. Just about the only people who love assessment are the government and the organisations who. questions.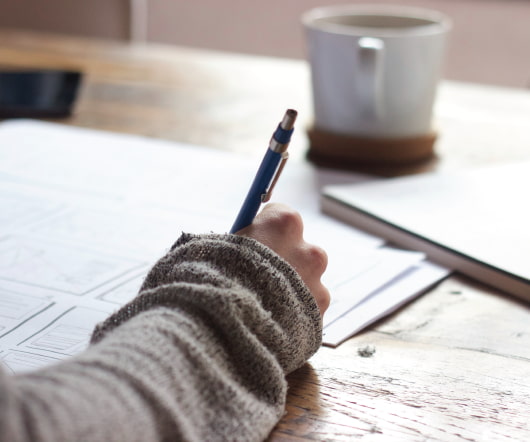 "I'm not an idiot!" – A Letter from an Agonized Adult Learner
IDiot
MARCH 9, 2011
I'm an adult, literate, and a professional. manage my finances, my investments, wealth and health with equal ease. manage my family, team, career, and social needs effortlessly. I see no reason why I cannot manage my learning and training sessions. But my training managers tend to think otherwise. Here's what my training managers think of my ability to learn: I cannot spot Next and Back buttons.
Infographic: How To Recruit Top Talent Through Social Media
Mindflash
MARCH 9, 2011
Social media may not be the be-all, end-all when it comes to finding the ideal employees to work for your business. But when used properly, it can save time and money when you're on the hunt. So, if your company hasn't tapped into this valuable resource yet, it's time to get moving. Click Image To Enlarge). Online Training Hiring recruiting social media
Attract, Engage, and Develop Talent using Open Badges: An IBM case study
Advertisement
Companies have an incredible opportunity to use badges to help attract, engage, recognize and develop talent. There have been significant developments around digital credentials and particularly the fast rise of badges and micro-credentials. Learning Professionals need to be aware of what's happening and innovators should be taking a leading role. In this session, David will go through the well-known IBM Open Badge Program to help explain badge programs.
More Trending