Tue.Apr 26, 2011
Three Reasons Why Corporate Training Departments Could Become.
Social Learning
APRIL 26, 2011
Fonzie Jumps the Shark For some, the idea that a major corporation could do without it's training department is unthinkable. But, there are clearly trends pointing to the disappearance (or at least the dramatic shrinkage), of the
I Feel the Need - The Need for Speed
Tony Karrer
APRIL 26, 2011
This month's #LCBQ is: How do you address the "I want it now!" demand from stakeholders ? There are some great responses that can be found by visiting the link above. Corny 1986 line. :) Content Needs This is a very crude self-assessment, but I believe it makes an important point. If you are reading this, you are a knowledge worker. Will the content remain roughly the same for two years?
Talking about blended learning – part 3 – selecting methods
Clive on Learning
APRIL 26, 2011
Part 3 In the third part of this interview, I address the following questions: What's your next step once you've analysed the situation? How do you begin deciding which methods to use? How do the various social contexts for learning compare? What options do you have in terms of an overall learning strategy? How do social contexts and learning strategies interact? Part 4 follows tomorrow.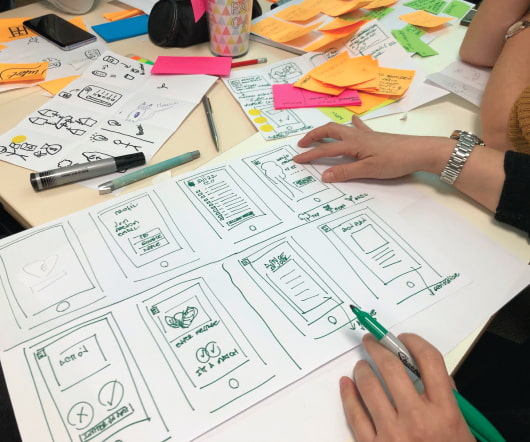 5 Free PowerPoint E-Learning Templates
Rapid eLearning
APRIL 26, 2011
I had a great time at recent presentations in Minneapolis and Nashville. It's really fun to meet people from different parts of the country. Like in most sessions, I find that many are struggling to work by themselves with limited resources. So I'm always looking for ways to help people get more out of the tools they have. Business Time PowerPoint Template. They're just shaped filled with pictures.
Attract, Engage, and Develop Talent using Open Badges: An IBM case study
Advertisement
Companies have an incredible opportunity to use badges to help attract, engage, recognize and develop talent. There have been significant developments around digital credentials and particularly the fast rise of badges and micro-credentials. Learning Professionals need to be aware of what's happening and innovators should be taking a leading role. In this session, David will go through the well-known IBM Open Badge Program to help explain badge programs.
Case Study
More Trending