Thu.Nov 22, 2012
Algorithmically Generated Content In Learning
Upside Learning
NOVEMBER 22, 2012
Recently I read an article in Forbes about using algorithmically generated articles in publications. That was quite amazing, and set me thinking about the possibilities such technology would bring to learning. For years, learning/training as revolved around the generation of 'content', in fact for a number of years learning was all about content and methods to deliver it to learners.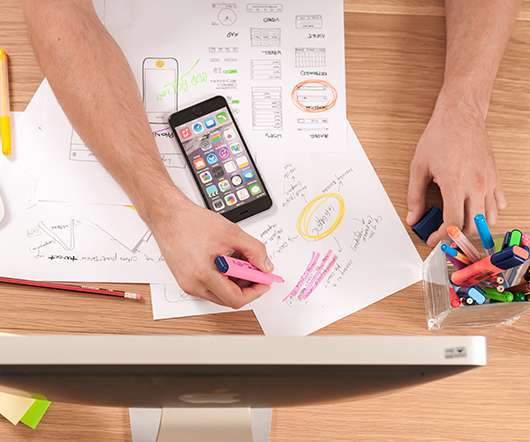 Insights: Organisations need multi-device learning solutions
Clive on Learning
NOVEMBER 22, 2012
This post continues my commentary to the Learning Insights 2012 Report produced by Kineo for e.learning age magazine. The fourth of the ten 'insights' in the report is that 'Organisations need multi-device learning solutions'. It used to be that mobile learning was thought of as something quite separate from e-learning - a parallel path for learning technologies. True, you only tend to get one window on screen at a time, but as far as learning is concerned that's a big advantage. And, quite frankly, why should they? Not that many employers are yet using mobile devices that much for learning.
Returning to the didactical roots: innovation in eLearning?
Challenge to Learn
NOVEMBER 22, 2012
Earlier this month I presented at DevLearn on connecting learning to the business and this week I did a webinar and a seminar on adaptive learning. During these sessions I noticed that our basic approach (Determine learning objectives, Figure out how to assess and then create only the content that is really needed) is far from standard. Originally I'm a teacher in social studies and economics.
"Let's change everything!"
Dont Waste Your Time
NOVEMBER 22, 2012
I recently watched this ALT-C talk from Mark Stubbs (Head of Learning and Research Technology, Manchester Metropolitan University – @thestubbs ) at this years ALT Conference. YouTube: "Using Learning Technology to transform a whole university's curriculum" Mark Stubbs at ALT-C 2012. Related posts: PELeCON 2013 … Are you ready? pelc13. Video: the 21st Century Learner.
Attract, Engage, and Develop Talent using Open Badges: An IBM case study
Advertisement
Companies have an incredible opportunity to use badges to help attract, engage, recognize and develop talent. There have been significant developments around digital credentials and particularly the fast rise of badges and micro-credentials. Learning Professionals need to be aware of what's happening and innovators should be taking a leading role. In this session, David will go through the well-known IBM Open Badge Program to help explain badge programs.
More Trending