Mon.Nov 05, 2012
free eBook with 61 tips for #mLearning from eLearning Guild
Ignatia Webs
NOVEMBER 5, 2012
The eLearning Guild has published a free eBook, sharing 61 tips on mLearning from a wide variety of mobile learning experts. The report focuses on: Do you know how and when people use mobile devices? Are you targeting the specific times your learners have access to online content and learning? Knowing these details can be the difference between success and failure for your mLearning project.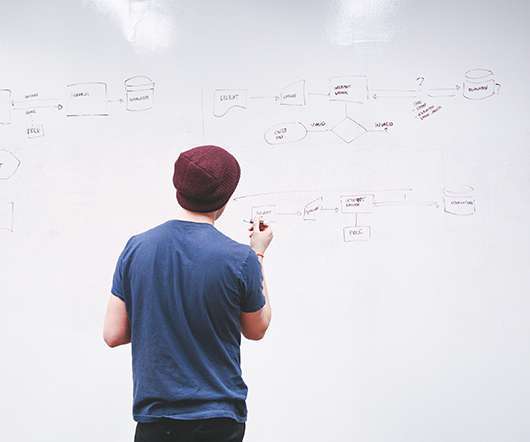 What sort of journalist am I?
Clive on Learning
NOVEMBER 5, 2012
Having just reached a major milestone birthday (I'll leave you to figure out whether that's 30 or 40), I feel justified in reflecting on the role that blogging is likely to play in the years to come. I've just made major investments in three new all-consuming hobbies - photography, video and piano playing - and I need time to make sure I get a good return on all three. At the same time, there's plenty of demand for my services as a learning technologist (which is what I've recently decided to call myself) so surely something has to give. Well, for now at least, it will not be blogging.
Over 40 Rapid E-Learning Posts with Free PowerPoint Templates & E-Learning Assets
Rapid eLearning
NOVEMBER 5, 2012
PowerPoint is hot. This makes sense because it's the most popular elearning tool out there. It's easy to learn. And once you understand how to use it to build rapid elearning courses , the sky's the limit. In an earlier post I listed all of the ones that dealt with PowerPoint. It's a good one to bookmark. Be sure to take advantage of the free templates & assets in the elearning community , too.
PELeCON 2013 … Are you ready? #pelc13
Dont Waste Your Time
NOVEMBER 5, 2012
Are you thinking ahead to conferences next year, which ones you'll attend and which ones you'll submit to? Yeah, me too, which is why this 'teaser' video from the Plymouth Enhanced Learning Conference (PELeCON, April 10-12, 2013) couldn't have come at a better time: YouTube: PELeCON 2013 teaser video – Plymouth E-Learning Conference. " Are you going?
Attract, Engage, and Develop Talent using Open Badges: An IBM case study
Advertisement
Companies have an incredible opportunity to use badges to help attract, engage, recognize and develop talent. There have been significant developments around digital credentials and particularly the fast rise of badges and micro-credentials. Learning Professionals need to be aware of what's happening and innovators should be taking a leading role. In this session, David will go through the well-known IBM Open Badge Program to help explain badge programs.
More Trending