Fri.Nov 16, 2012
"The Proof, Promise, and Potential of Digital Education" NESTA Report
Dont Waste Your Time
NOVEMBER 16, 2012
This NESTA (National Endowment for Science, Technology and the Arts) report was highlighted on the BBC News website this morning with the text that caught my attention – "there is clear evidence that technology can boost learning" Powerful words. When talking about expensive technology, the report found that. " Excellent, I'll be spending some time reading this then.
Next generation learning
Learning with e's
NOVEMBER 16, 2012
In my previous blog post, the architecture of learning , I outlined some of the key characteristics of learning in a digital age, and started to identify some of the main differences between Learning 1.0 before social media) and Learning 2.0. Learning 2.0 is socially much richer and more participatory, and relies more on interaction with other learners than any previous learning approach.
Know Thy Culture
The Peformance Improvement
NOVEMBER 16, 2012
Every organization has a culture. But not every organization has the kind of culture that will help that organization achieve success. Matt Monge says that organizations should take Socrates' advice and "know thyself". Monge says, "…we have to be willing to ask ourselves tough questions and give honest answers.". Culture is who we are. Getting that right helps with recruiting.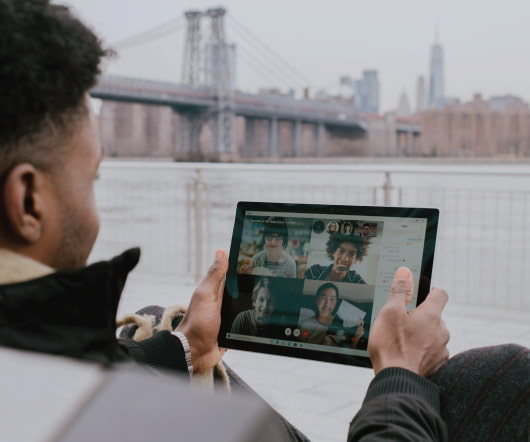 What you need to know about game design if…
weelearning
NOVEMBER 16, 2012
You are considering creating a game or using gamification in some way (and you know as little as I did a week ago) "Games are really powerful learning tools, but that's not how we tend to build them, we tend … Read more ›
How to Choose Between On-Demand and Instructor-Led Training
Advertisement
Not sure whether to offer on-demand or instructor-led training, or both? Each has its pros and cons and your decision will depend on your organization's needs and goals. Download this eBook to learn which option is better at scale, as well as the resources needed to implement each training type.
More Trending