Mon.Feb 06, 2012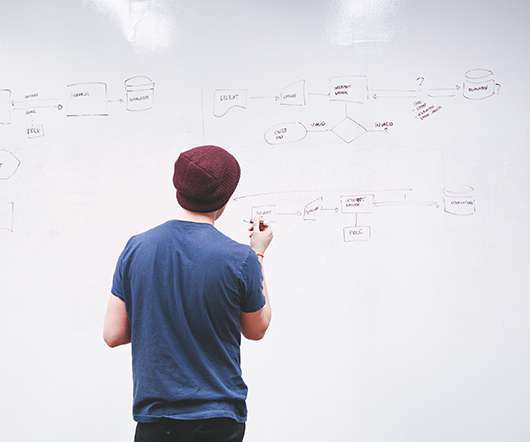 Interactivity
Kapp Notes
FEBRUARY 6, 2012
The Advantages of Interactivity. There are many advantages of having learners interact with the subject matter they are learning. Studies, as well as common sense, indicate that interactivity helps the learner retain information as well as increasing the learner's willingness to spend time with the material. In fact, Michael Grahame Moore editor of the American Journal of Distance Education, writes that interactivity between a learner and the content is "the defining characteristic of education. Horton [3] writes, "Interactivity boosts learning. References. [1] Moore, M. Karen Mantyla. 1998).
Everything You Thought You Knew About Learning is Wrong
Upside Learning
FEBRUARY 6, 2012
Admit it, didn't the title of this post catch your eye? Coming back from vacation and digging into my feeds I found this interesting article from Wired – Everything You Thought You Knew About Learning is Wrong. While the title makes a sweeping statement, I found that's not what the article is really about. Perhaps the reporter needed to relearn a thing or two and forget a few too.
Camtasia Small Business Test Drive: Week 2
Visual Lounge
FEBRUARY 6, 2012
We're turning the corner to the second week of the Camtasia Small Business Test Drive ! If you missed out on the first week, catch up here. This week each business created their first (or in some cases, second or third) screencast and sent us an exmaple. They also shared with us a little about their process, how they prepare and edit their videos, what challenges they faced, etc. CiesaDesign.
Adobe Acrobat X: Adding Description Fields to Document Properties
I Came, I Saw, I Learned
FEBRUARY 6, 2012
by Barb Binder    It's easy to ignore the Description tab of the Document Properties dialog box in Adobe Acrobat. You may never even think about it as you create, enhance and review your PDFs. But if you start amassing a large collection of PDFs, ignoring the Description tab would be a mistake. Basically, it's: Open up a native file in your source application. Create the PDF.
Get an Exclusive Articulate Storyline Game Show Template from eLearning Brothers
Advertisement
Download one of the most popular game templates from eLearning Brothers with a look and feel exclusively made for eLearning Learning subscribers! eLearning Brothers creates awesome templates and assets to help you look like an eLearning Rockstar!
More Trending