Thu.Sep 01, 2011
How To Write A Visual Style Guide for eLearning
The eLearning Coach
SEPTEMBER 1, 2011
The most efficient way to achieve consistency in visual design for an eLearning course or presentation is to write a visual style guide. It's nearly a necessity when working on a team and it's also valuable when working solo (though a shorter guide may suffice). In either situation, here are some benefits of writing an eLearning visual style guide. See below. Graphics Media
Does The Food We Eat Affect Our Productivity?
Mindflash
SEPTEMBER 1, 2011
According to the flagship study released on the subject by the International Labour Organization (ILO) in 2005, our nutrition habits have a direct impact on our productivity. In fact, the World Health Organization says that adequate nourishment can raise national productivity levels by 20 percent! This begs the questions: What foods are brain foods and drain foods? Online Training
Keyboard Input in MFC/WPF Interoperability
Visual Lounge
SEPTEMBER 1, 2011
For this week's Dev Corner, Dave Howell talks about how MFC/WPF interoperability in the next version of Camtasia Studio. Camtasia Studio has been an MFC-based application since it's origination. For the next version (code named Ocho), a new timeline control was built from scratch using WPF. TextBox. Much to our surprise, the keyboard input did not work at all. expletive deleted!]. Curses!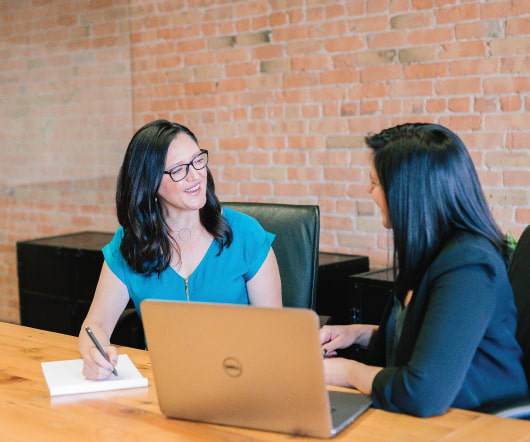 The Freelance Revolution
Learning and Working on the Web
SEPTEMBER 1, 2011
Tweet The notion that work is changing and that free agent knowledge workers will dominate the new economy was something I discussed in my Master's thesis, published in 1998.  I've been talking about free agents as the future of work on this blog almost since I started it. In my first year as a freelancer, I learned business lesson #1 : there IS NO BUSINESS until you have a customer.
Get an Exclusive Articulate Storyline Game Show Template from eLearning Brothers
Advertisement
Download one of the most popular game templates from eLearning Brothers with a look and feel exclusively made for eLearning Learning subscribers! eLearning Brothers creates awesome templates and assets to help you look like an eLearning Rockstar!
Templates
More Trending