Fri.Nov 09, 2012
E-learning is dead, long live learning
Clive on Learning
NOVEMBER 9, 2012
I produced this short video to accompany the Learning Insights 2012 Report produced by Kineo for e.learning age magazine and due to be launched today. I'll be posting about it over the next few weeks
Technology sinner
Allison Rossett
NOVEMBER 9, 2012
That technology sinner is me. sinned this morning. awoke at 5:30 AM to address an elearning conference in Europe via Adobe Connect. By 5:50 AM, with colorful earrings in my ears, and virtually suitable clothing on top, I was ready for the webinar. This isn't about technology failure. Connect worked like a charm. Or I think it did. And therein lies the problem. tried. worked at it. Not a hint.
South African #mLearning projects and calls for collaboration
Ignatia Webs
NOVEMBER 9, 2012
If you are looking for ways to connect to South African researchers engaged and passionate about mobile learning. Look at the people mentioned in this post and connect with them. They are wonderful mLearning experts and … open to collaboration. As mobile learning gets more broadly accepted, meeting inspiration people around the world gives rise to new ideas. Quite a challenge as we all know.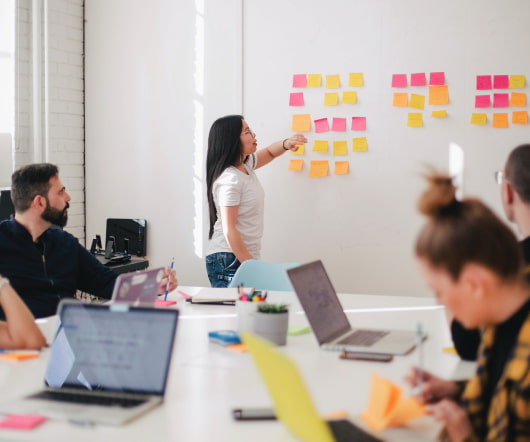 Upgrade or Switch to SaaS?
Learning on the Leading Edge
NOVEMBER 9, 2012
Swapping out an ERP is probably the scariest thought on earth to an IT director. But at the recent Workday Rising, there were an impressive number of ERP users seriously thinking about such a switch. talked to several: and let's look at the pros and cons as they reviewed the challenges and risks. recall the wisdom of a comment from Tracy Jones, at the time the IT manager at the Department of Energy's Sandia National Laboratory in Albuquerque, N.M.: "Don't be the first one on the block to install the latest release." Million project. Here are the steps: 1.
Attract, Engage, and Develop Talent using Open Badges: An IBM case study
Advertisement
Companies have an incredible opportunity to use badges to help attract, engage, recognize and develop talent. There have been significant developments around digital credentials and particularly the fast rise of badges and micro-credentials. Learning Professionals need to be aware of what's happening and innovators should be taking a leading role. In this session, David will go through the well-known IBM Open Badge Program to help explain badge programs.
More Trending