Fri.Feb 15, 2013
Learning and Talent Systems Market Growing Even Faster than Expected
Learning on the Leading Edge
FEBRUARY 15, 2013
The $4.2+ billion market for corporate learning and talent management systems continues to grow rapidly. Even more rapidly than we expected. Late last year we published our Talent Management Systems 2013 research, which forecasts an overall 22% growth rate in talent management systems with even higher growth rates in talent acquisition and performance management software. Lauderdale, Florida.
Snagit Clears Confusion in Digital Forensics World
Visual Lounge
FEBRUARY 15, 2013
Forensics has become an intensely interesting field for many people. Whether on TV shows or in the news, forensics is a part of our daily lives. And as the world becomes increasingly digital, so too does forensics. Jon Rajewski is a professor, consultant and digital forensics investigator using Snagit to provide information at court trials. Digi-what? In the Classroom.
Slaying giants
Learning with e's
FEBRUARY 15, 2013
Futurist Gerd Leonhard speaking at Learning Technologies 2013 Listening to media futurist Gerd Leonhard speaking at the recent Learning Technologies Conference in London was both engaging and thought provoking. One of his most powerful statements was that our concepts of space and place will never be the same again. Can businesses hope to compete when all around them content is available for free?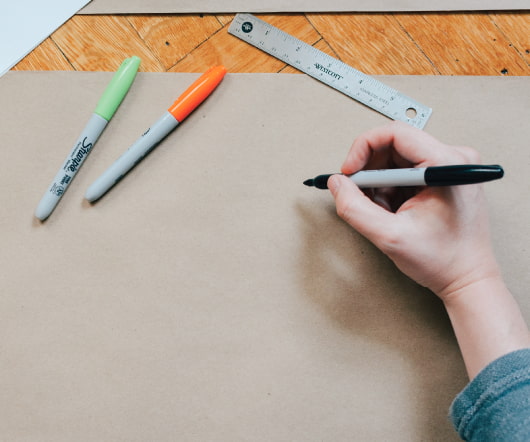 5 Ways to Increase Traffic to Your e-Learning Offering
JPL Learning
FEBRUARY 15, 2013
Many organizations that offer e-Learning opportunities find it difficult to attract audience participation. This is not surprising when you consider how little time people have to invest in training that is not mandatory. If you want more people to participate, you're going to have to make outreach efforts. Promote your e-Learning brand. Once your brand is defined, you need to promote it.
Attract, Engage, and Develop Talent using Open Badges: An IBM case study
Advertisement
Companies have an incredible opportunity to use badges to help attract, engage, recognize and develop talent. There have been significant developments around digital credentials and particularly the fast rise of badges and micro-credentials. Learning Professionals need to be aware of what's happening and innovators should be taking a leading role. In this session, David will go through the well-known IBM Open Badge Program to help explain badge programs.
More Trending