Tue.Aug 30, 2011
Running race between open learning and formal higher education
Ignatia Webs
AUGUST 30, 2011
As the discussion on the future of higher education keeps on going, it is interesting to see how the presidents of colleges look upon these changes, particularly when looking at how top management looks at the pro's and con's of online learning. The document is a result of a survey conducted in spring 2011. This resistance seems to me to have parallels in the adoption of technology.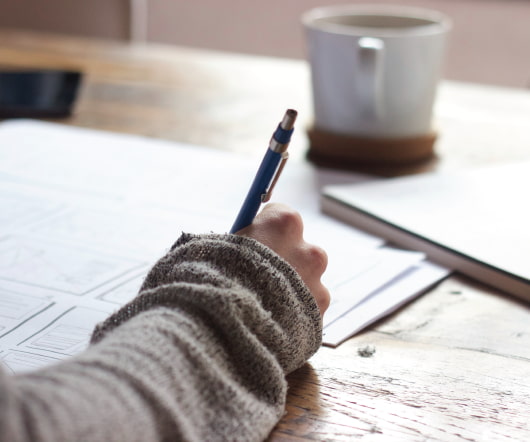 Why the Real Power of eLearning is Social
Performance Learning Productivity
AUGUST 30, 2011
This post was prompted by a webinar I gave on behalf of Citrix/GoToWebinar on 6th July 2011 and originally posted as a guest post on the Learning Pool blog. I've made a few changes to it here. Looking Back eLearning has been with us in one form or another for at least the past 50 years, maybe longer. Probably the first player on the enterprise eLearning block was the University of Illinois
Corporate culture
Learning and Working on the Web
AUGUST 30, 2011
Tweet Next month I'll be discussing corporate culture at  Sibos in Toronto. My view (not original) is that corporate culture is an emergent property. It is a result of the myriad properties of the organization and its environment. Culture happens, and like a child, once born, the parents are not really in control. Both culture and practice emerge from the organization and its environment.
Ingenuity, creativity and time
Learning with e's
AUGUST 30, 2011
Creativity is such an elusive thing. For some, waiting for inspiration is a familiar past-time. It's more than just staring at a blank page, or waiting for that tune to arrive out of thin air. If the muse has deserted you, it can be quite a time of anguish, particularly if your living depends upon being creative. At that moment there is simply nothing you can do. Creativity is almost never instant.
Get an Exclusive Articulate Storyline Game Show Template from eLearning Brothers
Advertisement
Download one of the most popular game templates from eLearning Brothers with a look and feel exclusively made for eLearning Learning subscribers! eLearning Brothers creates awesome templates and assets to help you look like an eLearning Rockstar!
More Trending