Mon.Jul 11, 2011
One platform to rule them all
Learning and Working on the Web
JULY 11, 2011
Tweet All of the hype around Google+ seems to have put me me into a social networking depression. Until recently I really liked Twitter but I know that it will become more advertising-centric as time goes on. Where Facebook is, Twitter will be. Of course the price for Google+ is free, so who's really the customer? Not me; not you. What happens if I don't participate in Google+?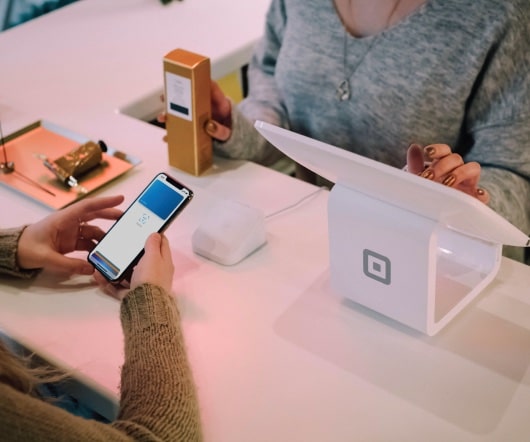 Marc My Words: Back to Basics – When Training Is Not the Answer by Marc J. Rosenberg
Learning Solutions Magazine
JULY 11, 2011
We know that training is only one solution to performance problems, and that there are several others. So why always fall back on "build a course to fix it" as the default solution? Here's an aid to help with that particular performance problem, and there's no course required. Design Strategies Instructional Design
How Social Media Has Changed Learning: A Few Answers Via Tweet Chat
Mindflash
JULY 11, 2011
Each week, a group of learning professionals gathers for at Tweet chat called  #lrnchat to discuss issues and ideas in the workplace learning space. I try to join the sessions as often as I can because it keeps me in tune with what forward-thinking individuals are doing in training, e-learning, and instructional design. These weekly chats are a major part of how I learn. Last week was no exception.
Staying Sharp with Video Games
Kapp Notes
JULY 11, 2011
In an interesting study, a slightly older group of 40 non-gamer adults in the Forty Urbana-Champaign, Illinois, community, with an average age of 69, was randomly divided into two groups. The lucky group was asked to play the real-time strategy game, Rise of Nations Gold Edition (RON). RON combines the speed of real-time gaming and the complexity of turnbased strategy games. Source: Basak, C.,
How to Choose Between On-Demand and Instructor-Led Training
Advertisement
Not sure whether to offer on-demand or instructor-led training, or both? Each has its pros and cons and your decision will depend on your organization's needs and goals. Download this eBook to learn which option is better at scale, as well as the resources needed to implement each training type.
Train
More Trending