Thu.Nov 15, 2012
A Paycheck Away, Our Learning Game For Change, Was a Game Changer
Bottom-Line Performance
NOVEMBER 15, 2012
We hosted a public game play session of "A Paycheck Away" as part of the Spirit and Place Festival last Friday, November 9th. 140 people gathered together to play as a homeless character and try to get out of homelessness within three months. You see, a major component of the A Paycheck Away experience is discussion that happens before and after the game. He was a trained Game Master.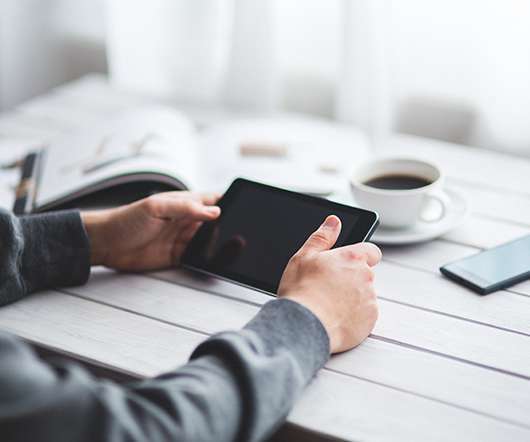 Insights: L&D is playing a key role in supporting informal learning
Clive on Learning
NOVEMBER 15, 2012
This post continues my commentary to the Learning Insights 2012 Report produced by Kineo for e.learning age magazine. The second of the ten 'insights' in the report is that 'L&D is playing a key role in supporting informal learning'. Informal learning is a broad term, covering everything from on-job instruction and coaching, through to the use of performance support materials, collaborative and experiential learning; anything, in fact, that doesn't come bundled up as a full-blown course. If this really is a trend, then it's a very important one. They are a relic of another age. insights
"Learning the new" vs "Learning the old"
Jane Hart
NOVEMBER 15, 2012
For many people the word "learning" is synonymous with studying, lessons, classes, etc – because that is how we have been conditioned to believe how "learning" happens. We think back to how we learned at school with a teacher, who took us through a topic step by step, in a logical way.
Top 5 Mistakes Managers Make: Misunderstanding Motivation
Enspire Learning
NOVEMBER 15, 2012
Management Challenge Program Designer Kate McLagan is penning our latest blog series "Top 5 Mistakes Managers Make" Over the next five weeks, Kate will explore these critical mistakes that managers make in their relationships with their direct reports. Read on for Part 5: Misunderstanding Motivation. Manager Mistake #5: Misunderstanding Motivation.
Get an Exclusive Articulate Storyline Game Show Template from eLearning Brothers
Advertisement
Download one of the most popular game templates from eLearning Brothers with a look and feel exclusively made for eLearning Learning subscribers! eLearning Brothers creates awesome templates and assets to help you look like an eLearning Rockstar!
Templates
More Trending