Fri.Feb 24, 2012
Mobile Learning: More than just Mobile + Learning
Social Learning
FEBRUARY 24, 2012
Mobile learning seems to be creating a lot of excitement in the learning community these days. quick Google search turns up lots of interesting information about the topic. For example, according to a report published by Ambient Insight Research, the US market for mobile learning products and services reached $958.7 million in 2010. They project that revenues will reach $1.82 billion by 2015.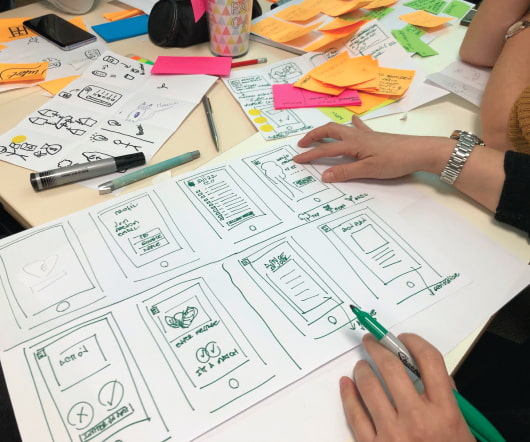 Gestando la Revolución del Aprendizaje Móvil [en Español]
mLearning Revolution
FEBRUARY 24, 2012
Bienvenidos a una nueva sección de mi Blog donde encontrarán información en Español. Después de un poco más de dos meses de mi salida de Adobe , donde trabajé como Evangelista Técnico por más de 6 años para la línea de productos de aprendizaje electrónico (eLearning), mucha gente me pregunta qué haré ahora y me gustaría compartir un poquito acerca de eso en este artículo. Conforme publico información en este Blog, uno de los temas que más me apasiona es esta revolución increíble de la que todos somos testigos: la " tecnología móvil. Bueno, eso es todo por ahora. Hasta la próxima. Gracias!
Why Harry Redknapp is the best instructional designer this industry never had
Spicy Learning
FEBRUARY 24, 2012
As the approver-in-chief of our blog is an Arsenal fan, I'm unsure that this entry will ever make it on to our website, but here it goes anyway. This Sunday (26 th February), Spurs will make the short journey to face neighbours Arsenal, in a fixture commonly referred to as the North London derby. An example of some more elaborate football tactics. Blended learning Blog Development e-Learnin
Sights, Sounds, Thoughts and Criticisms – Sydney Learning Cafe UnConference 2012
Learning Cafe
FEBRUARY 24, 2012
Register here for the Melbourne Learning Cafe UnConference to be held later this year. To receive a copy of the position paper "Near Future of Learning in Australia" register for the Learning Cafe Blog weekly newsletter on our home page (right had top corner). After welcoming he participants.,each Some possible solutions were discussed. Value for money and the venue was rated highly.
Attract, Engage, and Develop Talent using Open Badges: An IBM case study
Advertisement
Companies have an incredible opportunity to use badges to help attract, engage, recognize and develop talent. There have been significant developments around digital credentials and particularly the fast rise of badges and micro-credentials. Learning Professionals need to be aware of what's happening and innovators should be taking a leading role. In this session, David will go through the well-known IBM Open Badge Program to help explain badge programs.
More Trending