Tue.Apr 12, 2011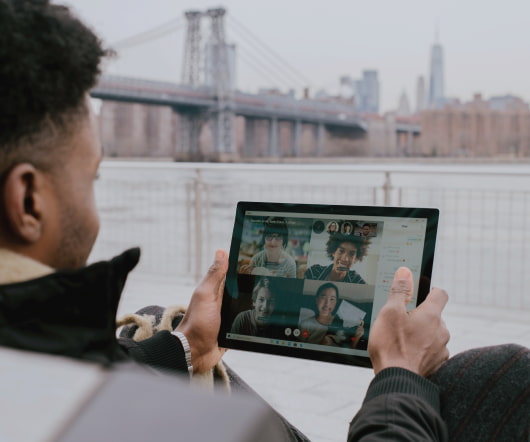 Adobe Captivate: Internalize or Externalize?
I Came, I Saw, I Learned
APRIL 12, 2011
by Kevin Siegel. The common way to publish a completed Captivate eLearning video is as a SWF (small web file). When the publish process is complete, you will end up with three files: an HTML file (which is what your learner will need to open the lesson in a web browser), a JavaScript file (called standard.js) and the SWF containing your lesson.    The three-file output is typical.
The 4 S's of mobile design
E-Learning Provocateur
APRIL 12, 2011
Given that smartphone sales are estimated to exceed PC sales by the end of this year, and mobile Internet users are expected to exceed desktop Internet users soon after, I have finally concluded that the time is ripe for mobile learning. While I am no m-learning expert, I thought I'd share with you several tips that I have collected on my journey so far. Simple. if the content is relevant.
Educate the world, don't just feed it
Learning with e's
APRIL 12, 2011
Some of my Twitter buddies have reminded me today of the torrid picture that was taken of me jokingly emulating Edupunk Poster Boy Jim Groom. There's an image of me floating around the web with 'PUNK IT UP' on my knuckles. Ultimately, the entire speech will boil down to a plea for people to adopt an open scholarship approach to their learning and teaching. It got me thinking. Unported License.
Over 150 Free Fonts to Use in Your E-Learning Courses
Rapid eLearning
APRIL 12, 2011
Many of us are on a limited budget. So when there's an opportunity to get something for free I'm all for taking advantage of it. So today, we'll look at how to get 174 free fonts from Google. Quick Overview. In the past when you wanted to display text on a web page you had some limitations. Today, many of those limitations are gone because you can use web fonts. Google Web Fonts. Download 7zip.
Attract, Engage, and Develop Talent using Open Badges: An IBM case study
Advertisement
Companies have an incredible opportunity to use badges to help attract, engage, recognize and develop talent. There have been significant developments around digital credentials and particularly the fast rise of badges and micro-credentials. Learning Professionals need to be aware of what's happening and innovators should be taking a leading role. In this session, David will go through the well-known IBM Open Badge Program to help explain badge programs.
Case Study
More Trending