Thu.May 03, 2012
5 Rapid Authoring Tools To Publish Courses For Your iPads
Upside Learning
MAY 3, 2012
Of late, many of our clients have asked us to develop courses for deployment over PCs but which can also be viewed over the iPad. While the demand for HTML5 courses is yet to catch up, the demand is growing stronger nevertheless. This hardly comes as a surprise given that the iPad dominates the worldwide tablet market. percent of their enterprise activations in the first quarter of 2012 in the US.
'Using Facebook & Twitter For Learning & Teaching' Workshop
ZaidLearn
MAY 3, 2012
IMPORTANT NOTICE This post will be continuously updated until after the 2 workshops ( Male and Female ) at the National Center for E-learning and Distance Learning (NCeL ) are completed. INTRODUCTION Today more than 900 million people use Facebook, and more than 300 million use Twitter to connect, share and interact with one another. Empowering Personal Learning Environments at NCeL!
How to Learn from a Conference You Aren't Attending
Mindflash
MAY 3, 2012
Continuous professional development is a critical part of a trainer's work. We often think of it from the perspective of our learners, but need to think of it from our personal perspective as well.I think of this now as I prepare to attend the ASTD International Conference and Exposition next week in Denver. Some individuals and organizations just can't afford that type of expense.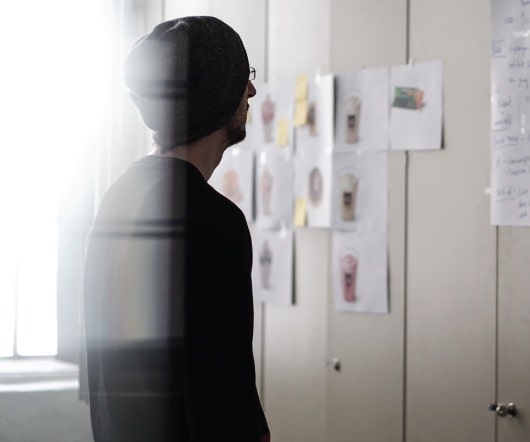 Did Cavemen Use Social Learning?
Living in Learning
MAY 3, 2012
The discovery of fire sparked [.sorry] sorry] the first social learning moment and the true application of learning. Two knuckleheads, Igg Nyte and Puut Emowt, made the discovery on a Thursday many years ago. Back in those days there was not a lot of dialog exchanged, and as such, there were not a lot of labels to confuse or skew what something might be. What mattered about learning was reduced to its simplest form - what could you DO with whatever you learned. Maybe we need a little more simplicity in our search for effectiveness. Igg and Puut figured it out, and they were both knuckleheads.
How to Create a Customer Training Strategy
Advertisement
Want to develop an effective customer training strategy for your organization? Download this guide to learn some simple steps you can follow to set your team up for success. Click to download.
Train
More Trending