May, 2010
eLearning: In Fonts We Trust
I Came, I Saw, I Learned
MAY 4, 2010
by AJ George There is no denying that the most important thing about eLearning is solid content. But could you be inadvertently making your content harder to read and understand by using the wrong fonts? Is good font selection really important? Read on to discover the many surprising ways fonts can affect your content. Some Fonts Read Better On-Screen eCommerce Consultant Dr. Ralph F. Formality?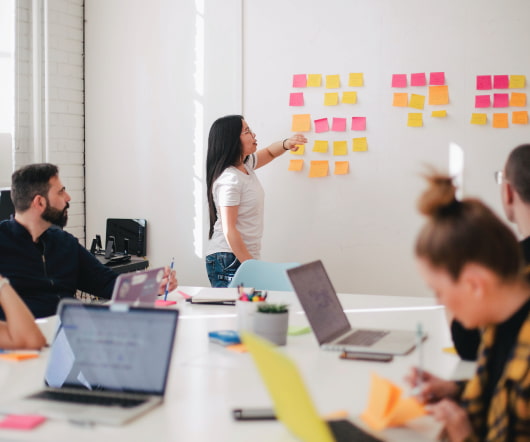 30 Top Online Resources For Instructional Designers To Keep Up With
Upside Learning
MAY 20, 2010
ID is an interesting domain to be involved in. On the one hand, you are continuously learning about different work environments as you are called upon to resolve different performance issues. On the other hand, your understanding of the domain, and your role in it, changes over time. As an instructional designer, you start by learning a whole lot of theories and models. aLearning Blog by Ellen.
Knowledge Summit--Talking about Social Media But, Will it Blend?
Kapp Notes
MAY 6, 2010
Today and tomorrow I will be at the 7th annual Kaplan-EduNeering Knowledge Summit. have been to many EduNeering Knowledge Summits and always have a great time. I'll be doing a book signing, facilitating a video interview about the strategic relationship between ProtonMedia and Kaplan-EduNeering with Lisa Clune and Ron Burns and generally mixing with a great group of folks. Web 2.0
QR Codes: In the Classroom #QRCode
Dont Waste Your Time
MAY 28, 2010
But first … I have found that there is something about the QR Code generation we ought to know about; this is. Using a QR Code Generator (like qrcode.kaywa.com ) means you can have the code store either a short URL or your contact details as text. Be warned: the more data you ask it to store the larger the final QR Code will be. Example: The BIT.LY address for my blog is [link]. Classroom.
How to Choose Between On-Demand and Instructor-Led Training
Advertisement
Not sure whether to offer on-demand or instructor-led training, or both? Each has its pros and cons and your decision will depend on your organization's needs and goals. Download this eBook to learn which option is better at scale, as well as the resources needed to implement each training type.
More Trending